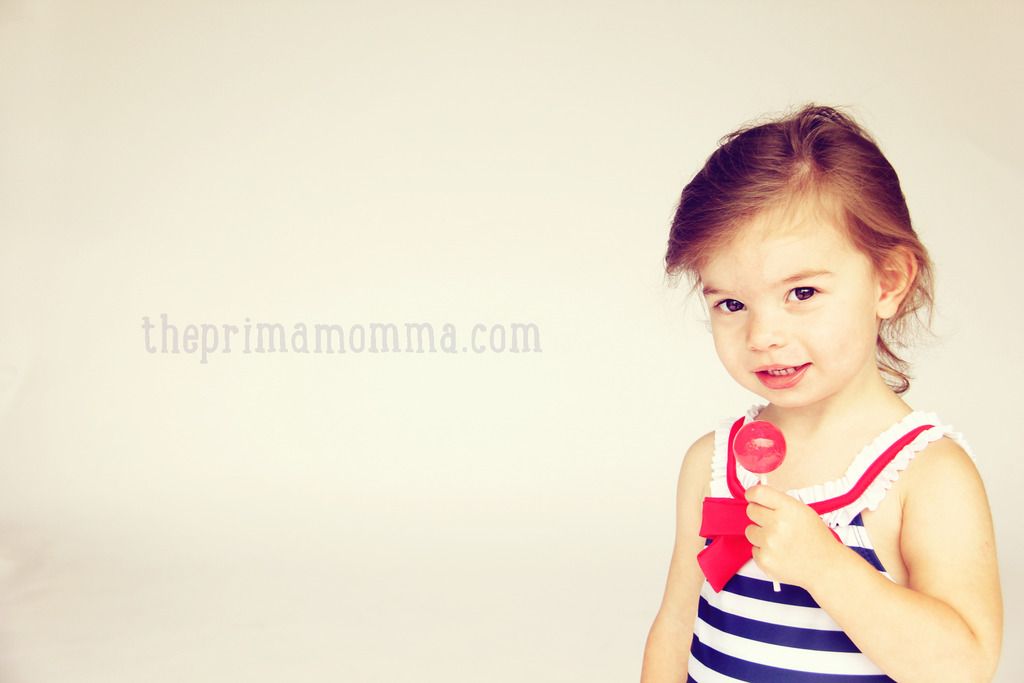 Seren is obsessed with bathing suits. She calls them "baby suits." When she saw this suit in the clearance section at Target the other day – yes, we still shop at Target even knowing they let ANYONE pee and poop in their public toilets – I couldn't resit it. I'm a sucker for a sailor suit. I immediately envisioned this photoshoot  with her scuffed red shoes and a lollipop. Today that shoot happened. It's just coincidence that it's the day before Memorial Day, but I like that it's kind of a nod to our fallen heroes on their day of remembrance.
So here is the world's hammiest two-year-old, in the world's cutest baby suit: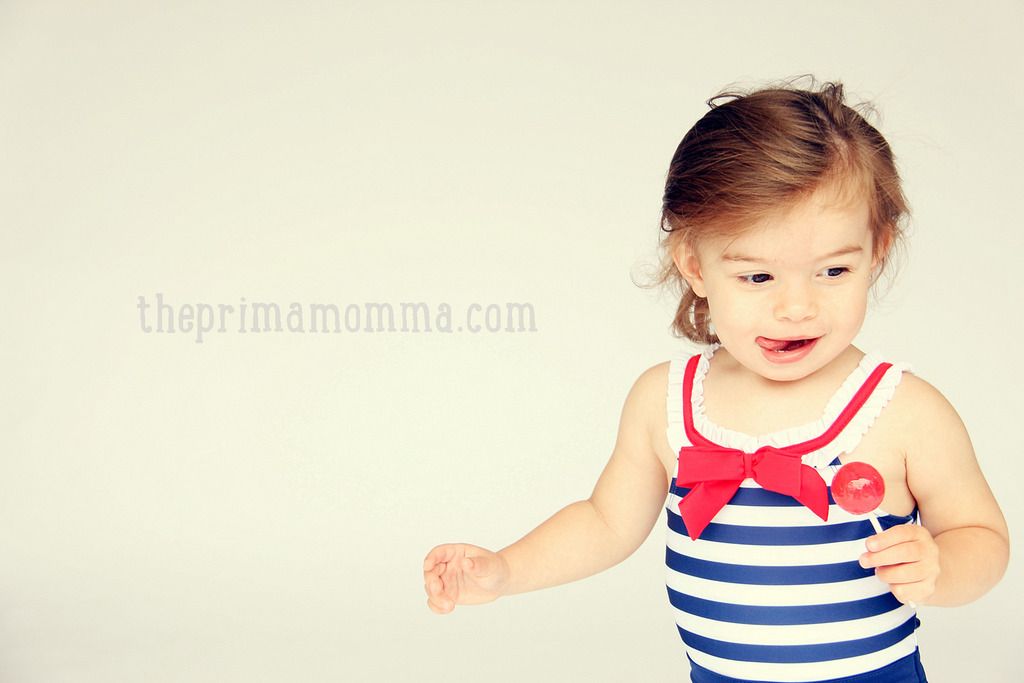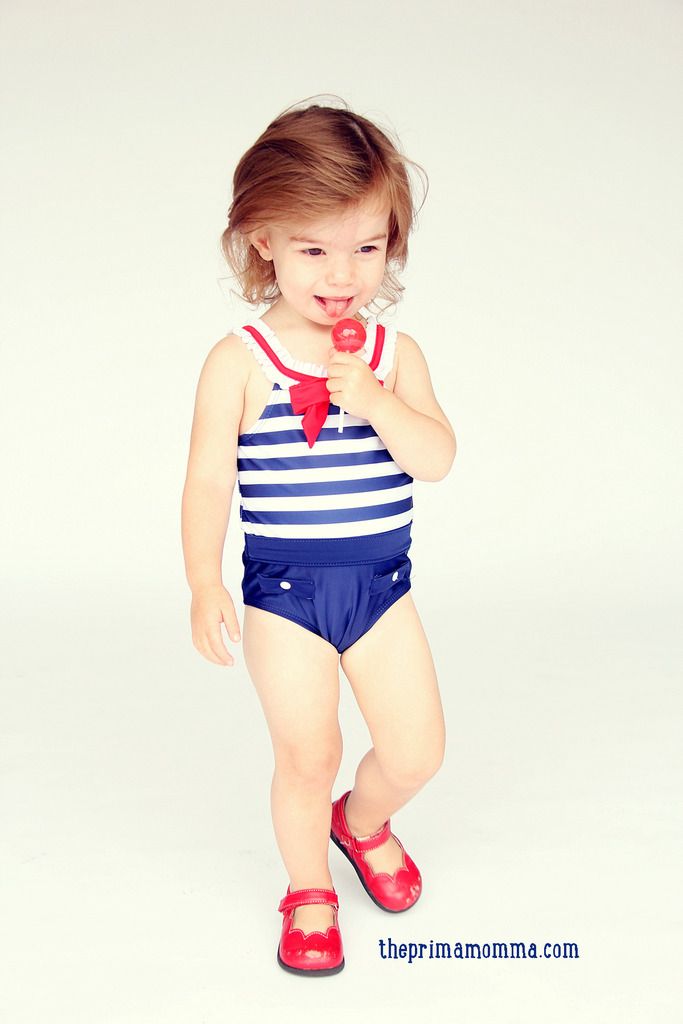 And in case there was ever any doubt that she was my daughter, I present you with this last pic. It's basically a picture of me circa 1980. I gave it a little vintage treatment so you get the full effect.