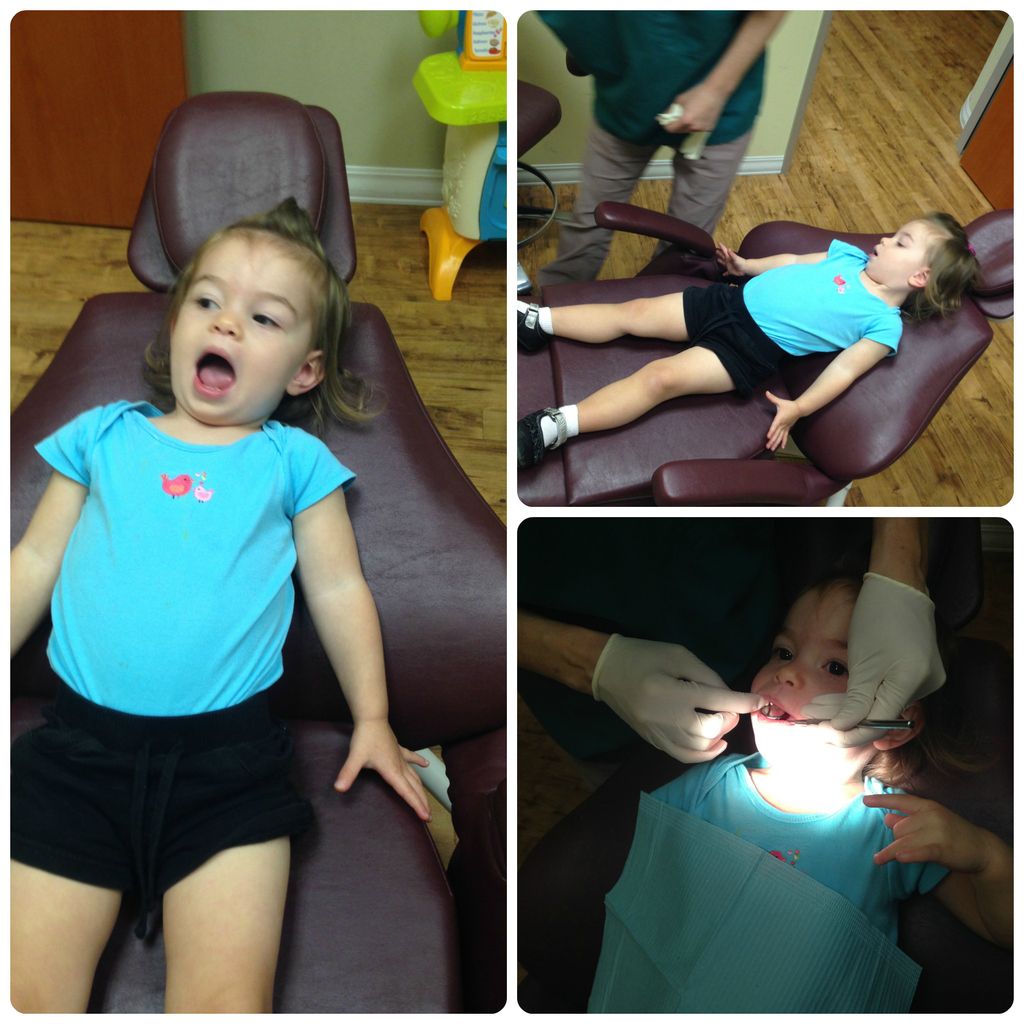 The kids had a dentist appointment yesterday, and Seren was in rare form. Wait, that's not accurate. Seren was her usual delightful self. She ran around the toy-filled waiting room, socializing with the other children present. She chattered away, making loud observations about the people in the room. When the older two went back to have their teeth cleaned she wandered into the exam area and watched intently.
When it was her turn to go in, the dentist had me bring her to the back room. They have a bank of three chairs in the main room, and a back room which is reserved for screamers. He told me I could put her on my lap. Seren would not hear of it. "No, Mama! Seren's chair!" She pushed me away from the chair and sat in it all by herself.
The dentist chuckled and put a booster under her.
She was so serious. She took her job of staying still and opening her mouth very seriously. Her little arms stuck straight out and her hands stayed splayed with tension, but her mouth remained open, and she didn't move a muscle. It was the cutest damn thing ever. She reminded me of Karis at her first dentist visit. Karis sat still and did as she was asked. She has always been a pretty staunch rule follower. Brecken? Not so much. It was only this past year where he agreed to sit in a dentist chair without taking twenty minutes of coaxing first. (To be fair, it was because he has a very sensitive equilibrium – never likes to go up-side-down, or swing on swings. The deep recline of the dentist chair makes him feel like falling.)
After her cleaning, Seren chose a toy from the treasure chest, and got to pick a toothbrush. She chose a brush with Cinderella on it. She doesn't know who Cinderella is, but she calls her the dancing lady. Guess what, Internet? She doesn't fight me about brushing her teeth anymore!! She lets me do it because I tell her the lady is dancing on her teeth. Thanks Cinderella!