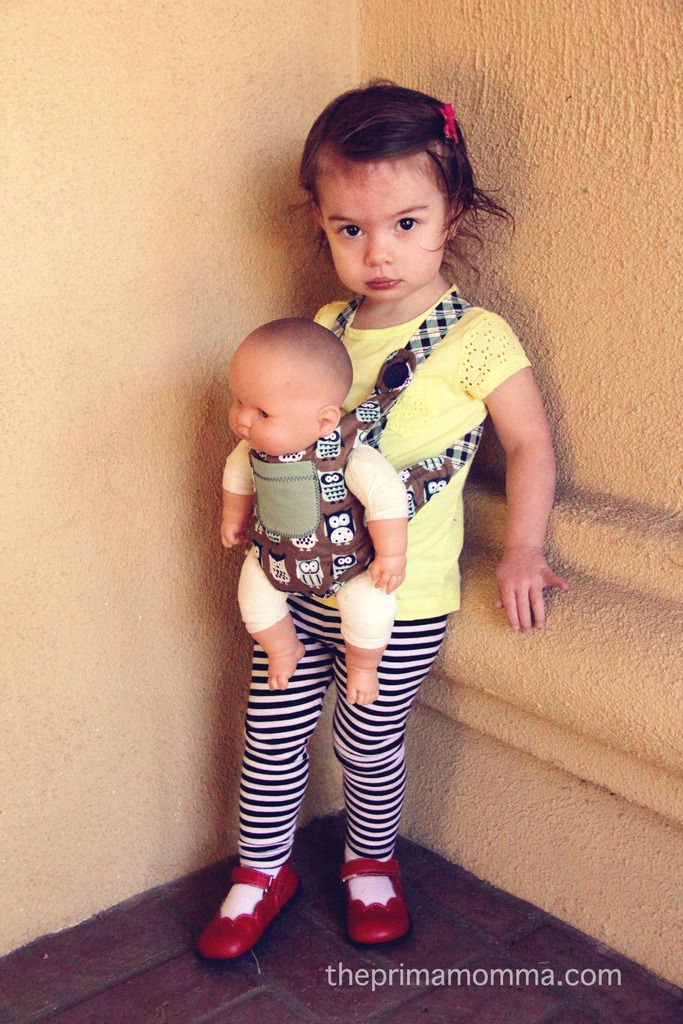 I made Seren a doll carrier after once again spiraling down a Pinterest vortex. I don't have the time, money or patience to buy patterns, so I eye-balled examples from the Oliver + S book and just kind of winged it. It came out perfect, and despite how serious she looks in all the pictures, Seren loves it.
About six months ago my mom gave me her old sewing machine – which was a big step up from mine. I hadn't set it up yet, feeling unmotivated to learn all the new digital buttons and dials. Well, I finally dug it out of the closet and replaced my old machine. HOLY SMOKES. WHY DID I WAIT SO LONG? This machine is like my old machine on steroids – only magical steroids that don't shrink your balls, 'cause this machine has oomph.
I enjoyed the ease of a quality machine so much I went ahead and made a doll carrier for the doll too. It's like M C Escher came over and started playing American Girl dolls with us.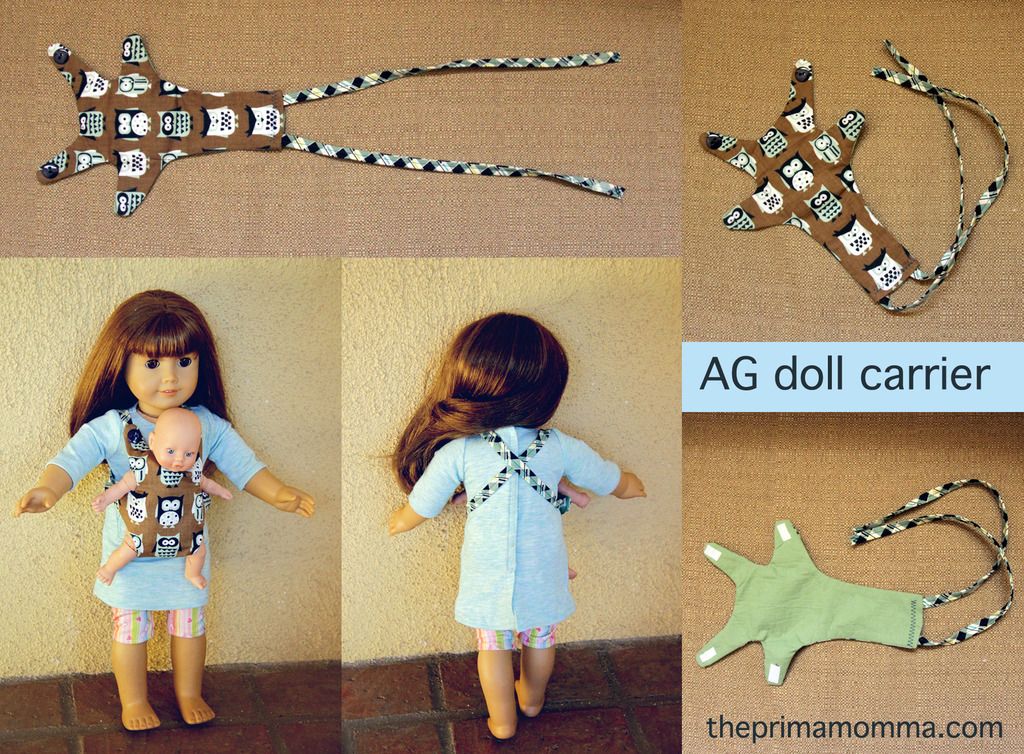 Here is a hand-drawn pattern for those of you interested in making your own. Just print it out on a standard 8.5X11 piece of paper. This assumes you have basic knowledge of how to sew something. I'm really only offering this to save you trial and error time on getting the sizing right. Please don't email me asking questions on how to make this. I'm a terrible teacher and also kind of an asshole. (But I'd love to see it if you make one!)
I'll leave you with a few more pics of Seren being an attachment parenter. Don't even try to tell me her doll isn't creepy as hell with its dead-eye stare.