Happy New Year, Internet!
Before we embark upon a new adventure, I thought I'd better finish up with last year's minutia. If you didn't get a Christmas card from us this year it's because I don't like you. Just kidding. It's because I couldn't hunt down your address and lost all motivation to make it a priority. I'm sure you still somehow managed to have a good holiday, though it is admittedly much easier to enjoy the festivities with my darling children smiling at you from the mantle, or the fridge, or the garbage can depending on where you display holiday cards.
I had to do this photo shoot solo, as Jesse was off visiting his other wife in Wisconsin. I set it up, shot it, edited the photos, designed the card, ordered prints, blau blau blau, and Jesse comes home and critiques. I get a gold star for not punching him in the nuts, you guys.
I highly recommend clicking on this bloopers compilation so you can see the larger version. Trust me, it's worth it.
Here are some honorable mentions: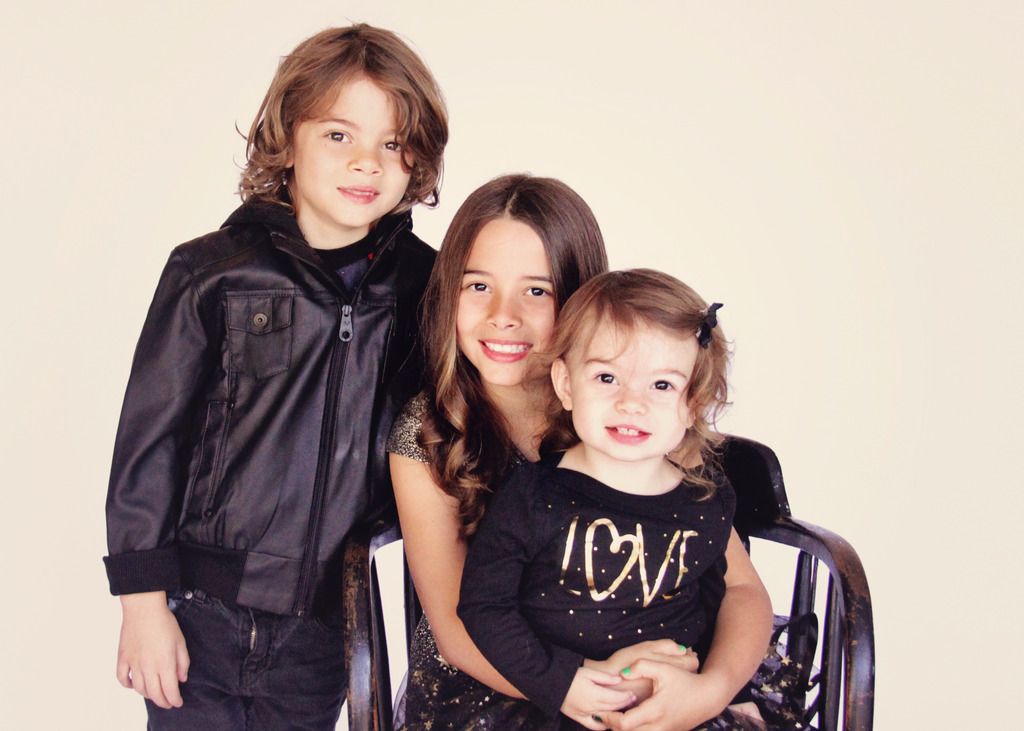 I think this is the one we went with.
How do my kids have such amazing hair? And skin? *Sigh* Youth is wasted on the young.
Well, it's officially 2016, which means I can put away all the Christmas crap cluttering up my house (except the house guests. Those stay another few days). I'm sure I'll hear a chorus of complaints about keeping it up longer, and how I'm a Grinch. I'm okay with that. The sooner my house gets back to some semblance of normal, the better.