My great uncle, Lloyd, who was really more of a grandfather to me, passed away last night. We had been expecting it, and had prepared as best one can for this type of thing.
He lived in San Francisco, and I just got off the phone with my great aunt. She was in the backyard, enjoying the sunshine and toasting to Lloyd with champagne. It was such a perfect thing to be doing. It made me smile. Lloyd loved Sunday morning mimosas without any orange juice! He was a very jovial man, and took goofy pictures with us, and made jokes.
After our phone call I was in the mood for some hi-jinx. Lloyd is no longer in pain, and we are planning a celebration of his life. It felt like the right thing to do something goofy. So I did.
Back story: Vanessa (Huns) used to live in New Jersey in a neighborhood that had the most ridiculous, tacky Christmas decorations I've ever seen. Every house was buried under blow up characters, and lights, and wire sculptures, and Disney themed nativity scenes… You name it, her neighborhood had it – maybe even two.
I was always making fun of it. I think those blow up lawn characters are the worst!
So last year for Christmas Huns gets me a blow up Santa for my yard saying she expects to see it this year. Game. On.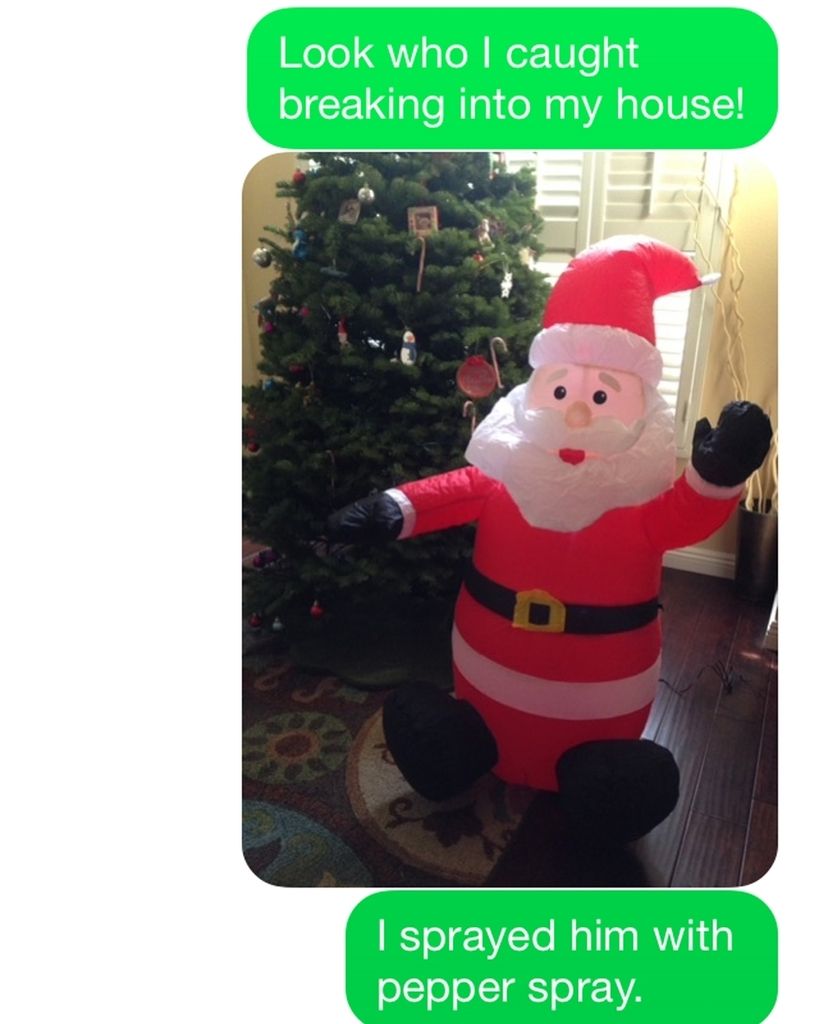 This went on a bit longer, but you get the idea. Maybe Santa will be featured doing different things throughout the family's visit. He'll be like a giant, blow up elf on the shelf. I hate him more already!
Have a happy day, Internet, and if you feel so inclined, please do something fun and goofy today in honor of a great man, my Uncle Lloyd.