Hi Internet. I have a long update post for you guys. It includes important milestones like second birthdays and Halloween! Actually, I think that's it. Just Seren's birthday and Halloween. Ok! Let's get to it!
3:01PM
Seren's birthday fell on a Monday this year. I'm gonna be honest, we pretty much phoned it in. I was planning to make her a cute Minion cake with fondant, but ended up doing banana pudding-filled cupcakes with Minion toppers. We were all happier for it – I was happy to not spend hours on end fighting fondant, the kids were happy because they prefer the taste of frosting over fondant, and Seren was happy because she didn't know what she was missing, and she liked having a personal-sized cake she could easily hold.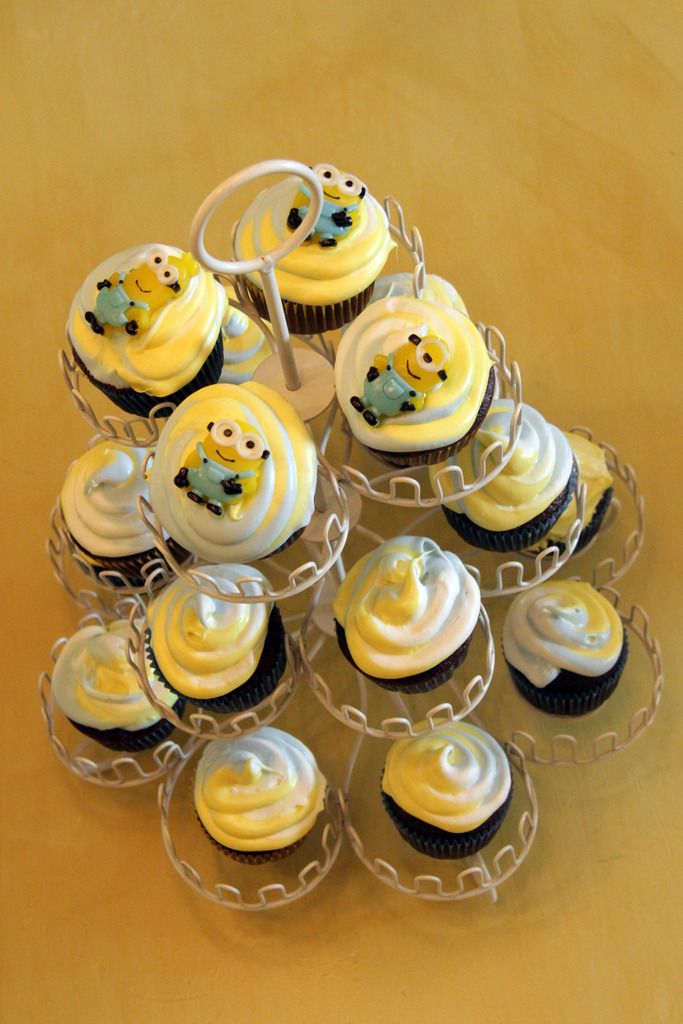 Aunt Dani and Apple Josh came over and because I'm a professional chef, and I really know how to delight the palate, I made them bean burritos. They were such good sports, driving all the way over here for sub-par food and a cranky two-year-old.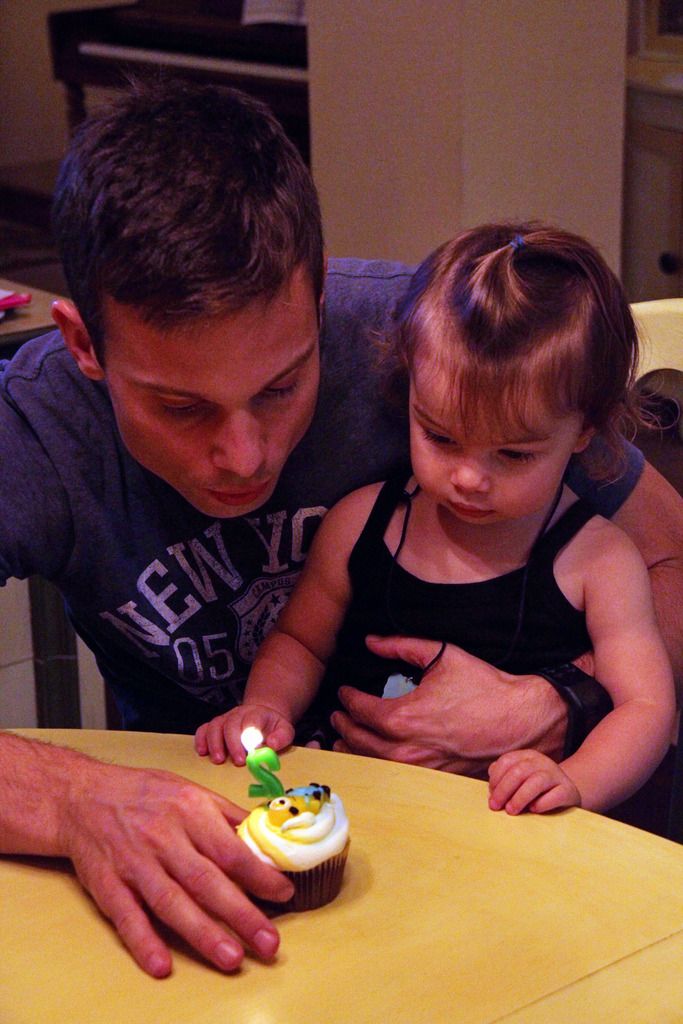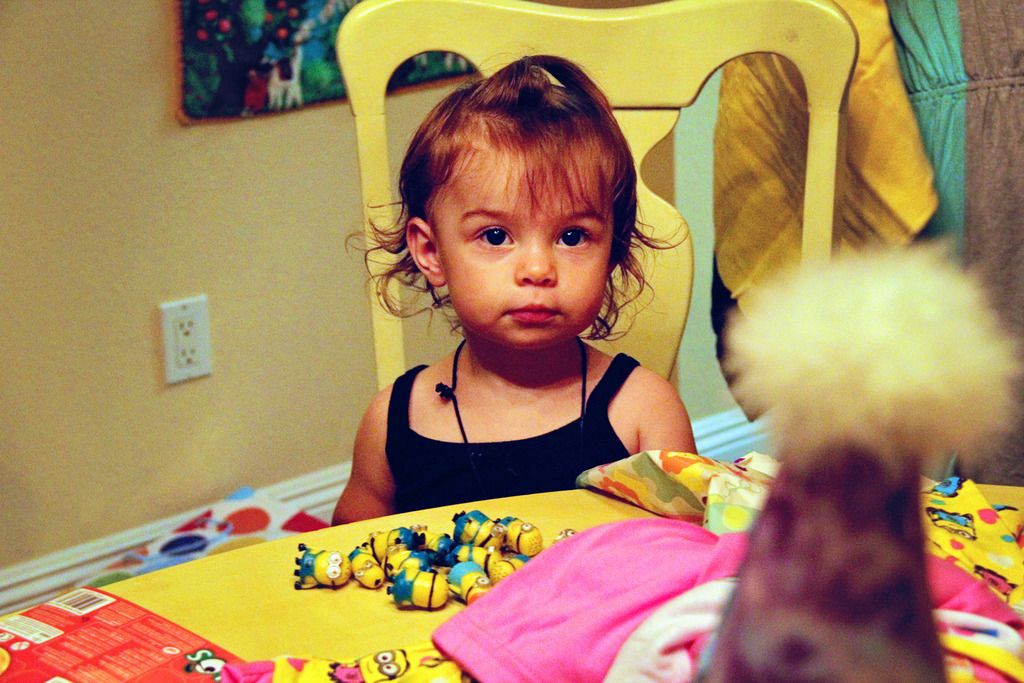 The majority of Seren's gifts were Minion themed. The girl loves her some Minions! Here she is after eating cake and unwrapping everything. She's not tired at all. Nope, not even a little bit. We took the traditional birthday hat shot, and in keeping with accidental traditions I snapped her in the neck with the elastic band, so she's crying in all the hat pics. *Shrug* It happens.
Moving on.
Halloween was – you guessed it – Minion themed! (I swear to God, if I am forced to endure one more Minion themed anything my head will explode.)
The kids were Minions, and I was Scarlet Overkill. The fact that so few people knew who I was is proof that there are millions of people out there that weren't forced to see the new Minion movie a bijillion times. Bully for you guys! I happened to like the Minion movie the first two times I saw it. After that, it all kind of went downhill.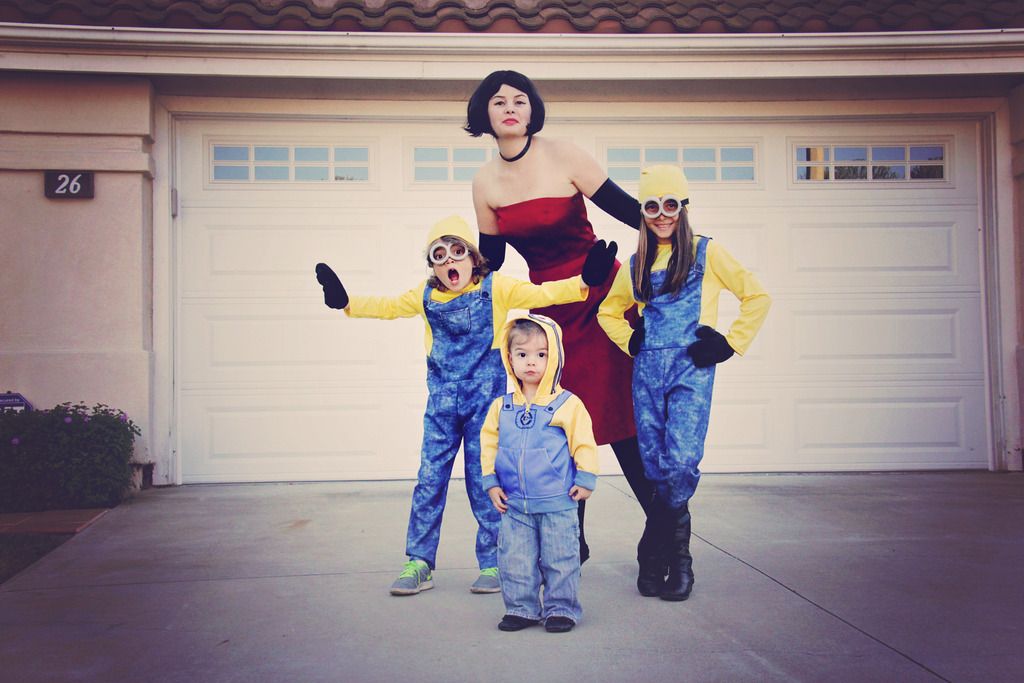 Seren was giving great attitude for these pics. I love her poses and facial expressions. I'm not even that grossed out by the messy candy residue all over her chin.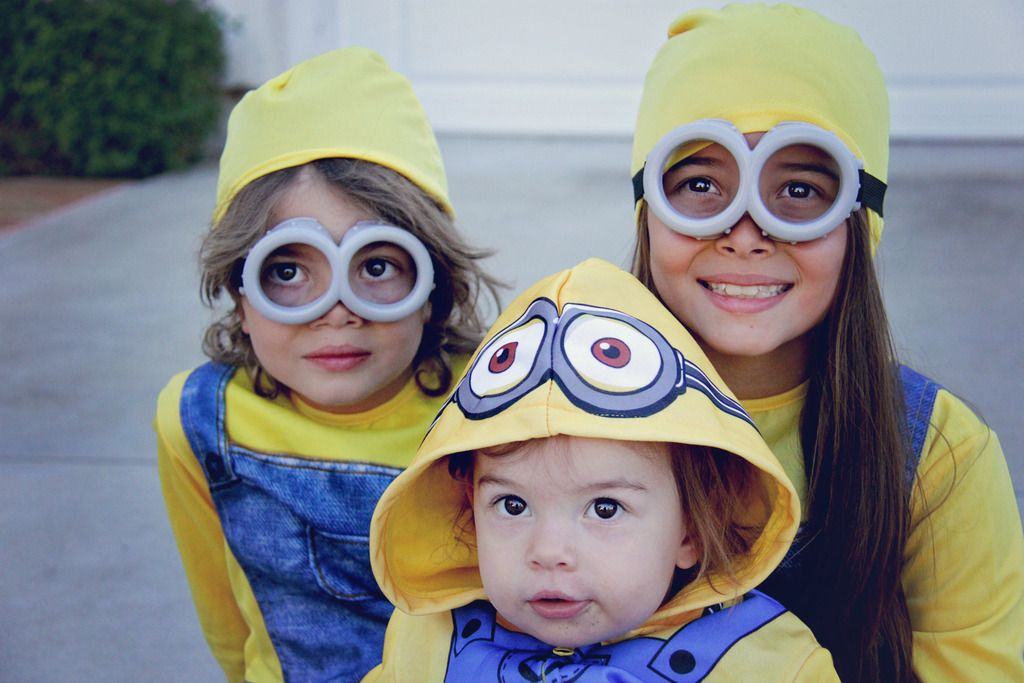 My Minions
In case you are a new reader and don't know why my posts are so damn infrequent, it's NANOWRIMO! National Novel Writing Month. That means I am trying to write 50,000 words in 30 days. Do the math:
50,000 words + 30 days + 3 kids + 1 traveling husband = very little time to blog.
I am also about to approve my book, Sudden Legacy, for hard-copy, meaning you can buy your very own paperback to hold in your little hands. If holding it isn't enough, and you want to listen to it too, then you'll be thrilled to hear I am having it made into an audiobook AS I WRITE THIS!! I can't tell you how freakin' excited I am about that you guys!! I had no idea it would be such a stroke to my ego to hear my words being read by someone else – but it is. I highly recommend writing a book and then having it turned into an audiobook.
 Alrighty then. Consider yourselves all caught up with Casa de Merrill.
xo