The kids went back to school today after having been out for three weeks for fall break. This fall break was wonderful and annoying and sweet and sassy and every other kind of opposite you can come up with. The first week was spent trying to entertain grumpy, entitled children. There was a lot of bickering. The highlight of the first week seemed to be the day I had to bring the older two kids with me to Seren's Wiggles class. They loved it! They got upset that they were usually in school when this class happened, because they would love nothing more than to play with toddlers and jump around to nursery music apparently.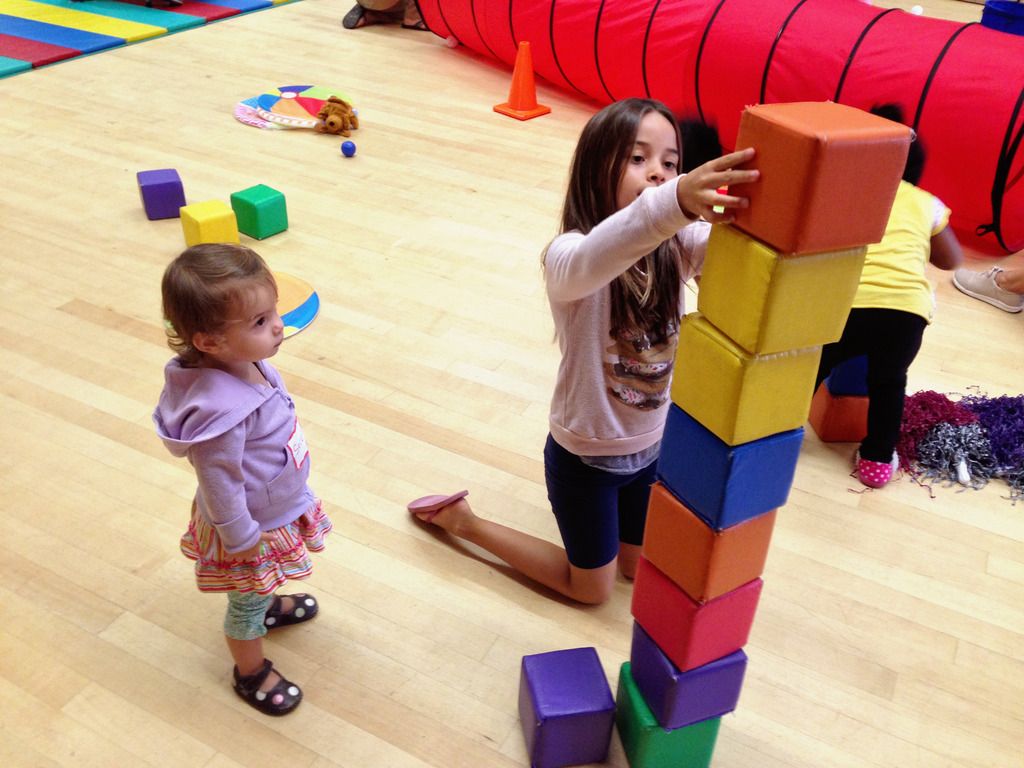 It has been uncommonly hot lately (Thanks Obama!) (Isn't that what the climate deniers always say?) which makes for a lot of indoor play. One day Jesse decided we were going to go to a creek and catch guppies, so we loaded everyone up and went to a local park that has a nature center and creek. I don't know what Jesse was expecting the kids to do, but they all immediately jumped right into the creek and started splashing around. He looked on in horror, babbling on about brain-eating amoebas and bacterial infections. I gave him my "well, it was YOUR stupid idea" look. Naturally I was the sucker that had to get into the creek with them. I'm not as worried about brain-eating amoebas as I am about chemical pollutants. It breaks my heart that this day and age a creek isn't just a fun place to explore and play, but more likely a cesspool of dangerous corporate runoff. (Thanks Koch brothers! May you burn in the fiery pits of a thousand hells.)
The kids had a blast, and so far no one has had their brain eaten or developed any extra limbs or gills or anything. So we dodged a bullet!

The second week of break I enrolled the older two in The Open School for a trial. The Open School is a democratic free school that just started in our area. It's small – only nine full-time students – and doesn't even have a permanent location; it has a bus! They meet at a local park in the morning for their morning routine which involves a circle and talking totems and gem stones and a singing bowl. (I know that sounds very tree-huggy, but it was awesome!) The kids are all responsible for their own schedules. Mini student committees plan where they'll go each week, and what they want to explore. They have meetings to discuss problems or issues that arise between students. There is no structured lunch time. You eat when you're hungry. The main rule is The Golden Rule. There is tree climbing and make-believe and trampoline jumping. Each day they would load up into the bus and go explore something. One day it was the library, another The Discovery Cube, another day it was the zoo.
Karis and Brecken LOVED it, and the other students loved them as well. That whole week was a very calm, enjoyable experience for our entire family unit. There was no rushing around in the morning, hollering to hurry up, we're gonna be late! Instead they woke up naturally and got ready, and we drove to the park, without having to battle traffic in an overcrowded school parking lot. When it was time to pick them up it was late enough not to interfere with Seren's nap. I would hang out and let them play a while with their new friends. Then we would go home and I'd hear all about their day. It would be a time of reflection and relaxation. I didn't have to harass anyone to do their homework or practice their math facts. No tantrums were thrown. Seriously, Internet, it was freaking school Nirvana.
Alas, Jesse says he's too nervous about the lack of structure in a democratic free school, and that student-lead learning is a recipe for disaster. He says he'd be willing to consider it if it were a little more established, had an actual campus, and we won the lottery so we could afford it. Noted. (This is where I do my Jim Carrey impersonation from Dumb and Dumber: "So you're saying there's a chance!")
The last week I put the older kids in camp for two of the days. We filled the rest of the days with things like playing with gel balls, taking Seren to her first movie theater movie at the dollar theater (Minions), fostering caterpillars and releasing subsequent butterflies, operating a fabulous lemonade stand, and swimming in the freezing, unheated community pool.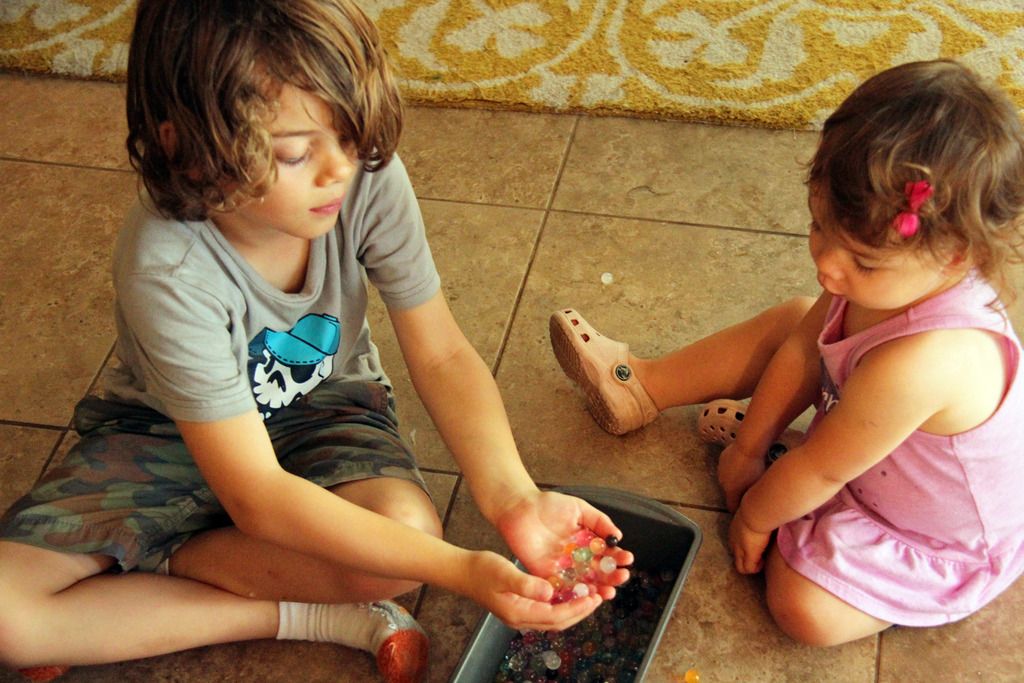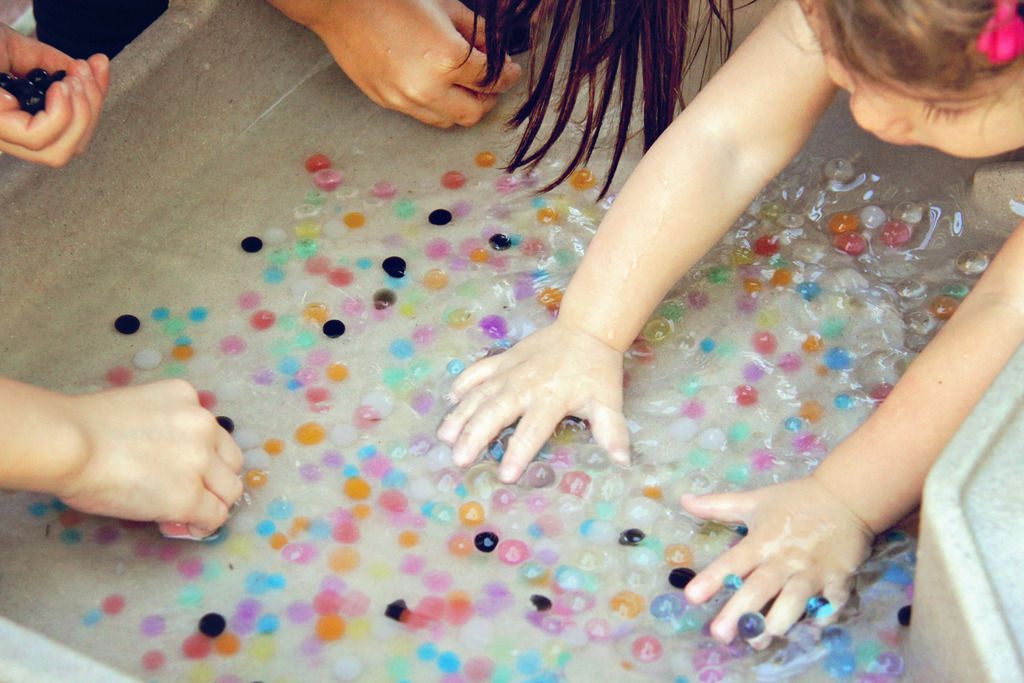 All in all I'd say it was a pretty great break. We didn't go anywhere exotic, or do anything crazy, but we enjoyed the family time together and experienced some neat stuff. I give this break four out of five stars, and yes, I would recommend it to a friend.