Last weekend was action packed, and I write this in a desperate attempt to catch up on this blog before going out and doing it all over again. Saturday is soccer game day for us. Jesse volunteered (at gunpoint) to coach Brecken's soccer team, despite the fact that he will be traveling for work during many of the practices. After a moment of awkward silence, a mother stepped up and offered to coach the practices. Now we have two co-coaches, one of whom knows nothing about soccer and only agreed to continue being a co-coach after the other stepped in because of the joyful light in his son's eye. The mom coach is a bit of a – well, let's just say she is very dedicated to coaching this team and why the hell didn't she step up sooner if she felt so damn passionately about it?
Frankly, she's rude. I'm all for powerful women, but this woman claws for attention and control as if she personally represents all of womankind that has been held back by The Man, andshe'snotgoingtotakeitanymore. Jesse says shes an "Alpha". Yeah, that may be so, but she's also rude. I too am an Alpha, but that doesn't mean I'll come late to a game, immediately interrupt the drill you have set up, and take over the coaching duties as if you don't exist. (I would let you finish your little drill, then I would say, "Great job!", and then I would take over the coaching duties as if you didn't exist. See? Less rude.)
Anyway, cutting to the chase – Brecken's team won last week! (We somehow manage to land on the Bad News Bears of every soccer team we join – I'm sure there's some sort of black list we have become a part of – so a win for us is a very exciting, and rare treat.)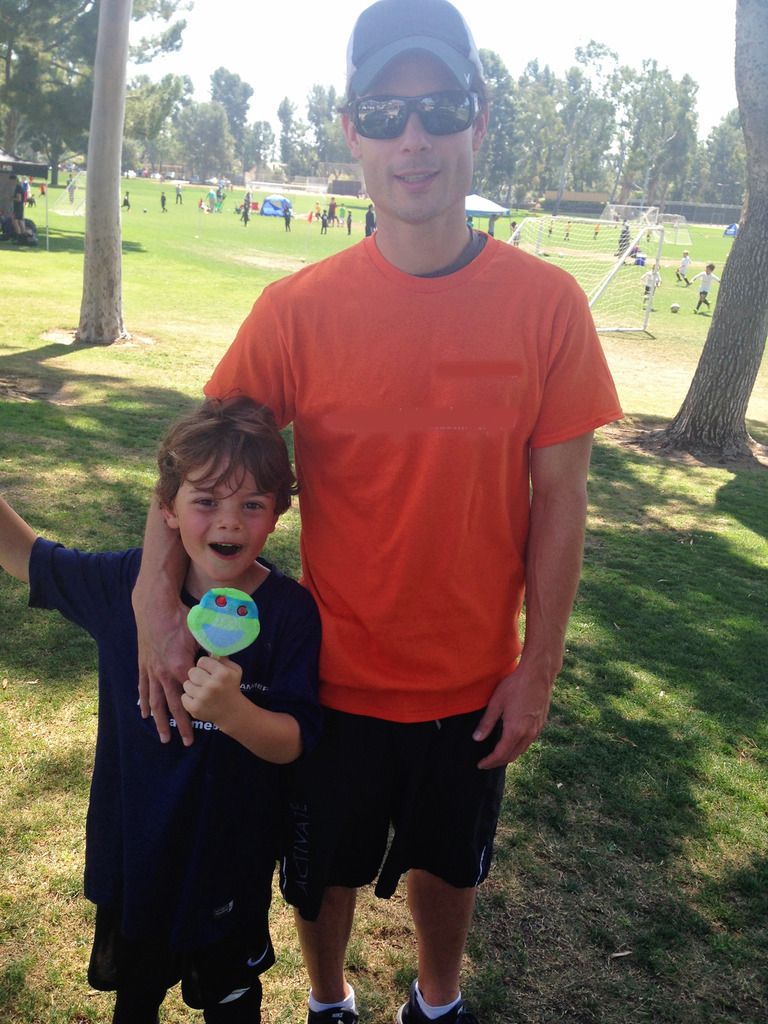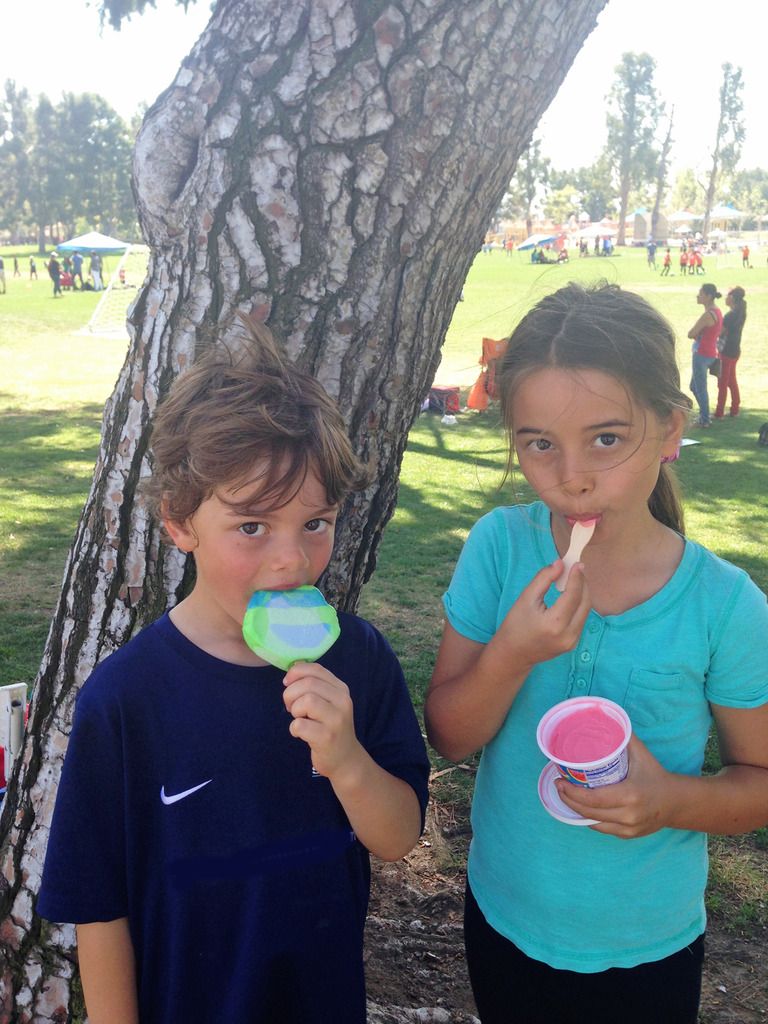 It was also 412º and there was an ice cream vendor ringing his bell for all he was worth. Karis became obsessed with getting ice cream. (When they asked for ice cream again today I was sooooo tempted to say, "Ice cream is for closers!" but I didn't, because I am a nice mom that loves her child, even if he insists on continuing to play soccer despite clearly hating it.)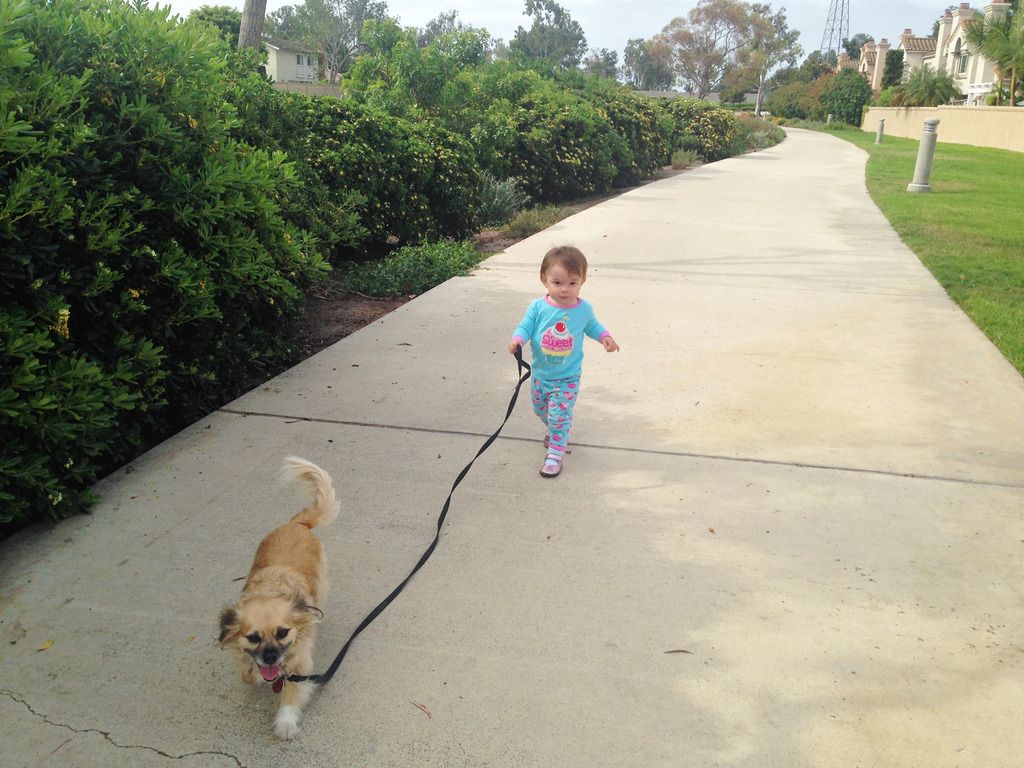 Sunday started out delightful. Seren and I went on our morning walk, and Seren proudly held Tesla's leash. It spawned in her a new love for dog-walking, and her future career is pretty much on lock.
Sunday afternoon we took the kids to Discovery Cube. It was your standard kids' learn-through-play type place. Brecken lasted four minutes before he was bored. I can't blame him – it was pretty lame. Karis enjoyed grocery shopping in the fake grocery store and learning how to read food labels. My heart broke at the thought of all the millions of Americans that don't know how, or don't bother to read labels. Then I decided to be happy that the Discovery Cube was at least making an effort to educate the future generation on how gross packaged food really is. Then I rolled my eyes because Discovery Cube is 100% sponsored by Taco Bell. Aaaand we have come full circle. America, we're fucked.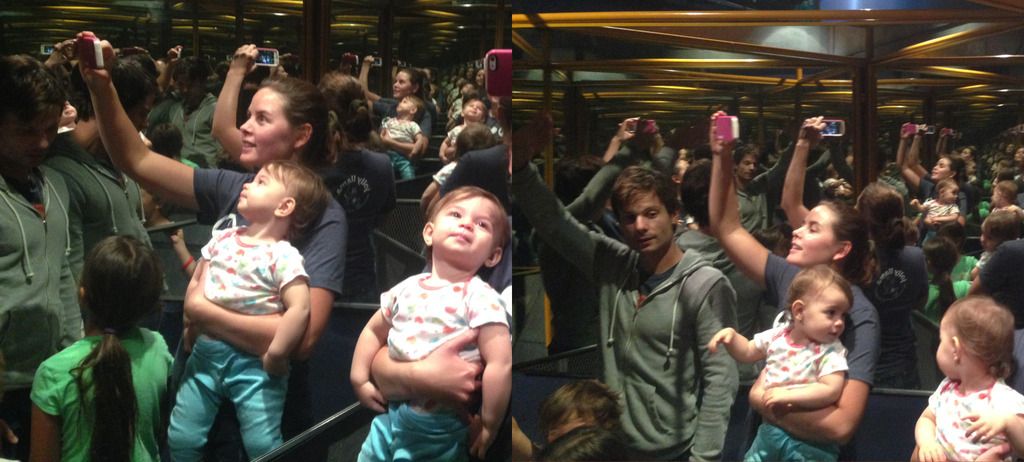 One area of Discovery Cube is dedicated to dinosaurs. We noticed some kids waving wands around and learned that you can go on missions to earn coins. The wands beam a light at sensors inside the bone displays and keep track of how many things you found. We set Karis and Brecken up with wands and maps and turned them loose to enrich their minds! Two minutes later they were back and whining that it was too hard. Dude. It WAS too hard. Most bones look alike, you guys. By this time Seren was getting high-maintenance so Jesse wrangled her while I walked around with the older kids waving a wand at everything like an asshole. The wands were stupid sensitive. Before it got finished congratulating you on your find it would interrupt itself to say, "You have already been here!" in a scolding tone.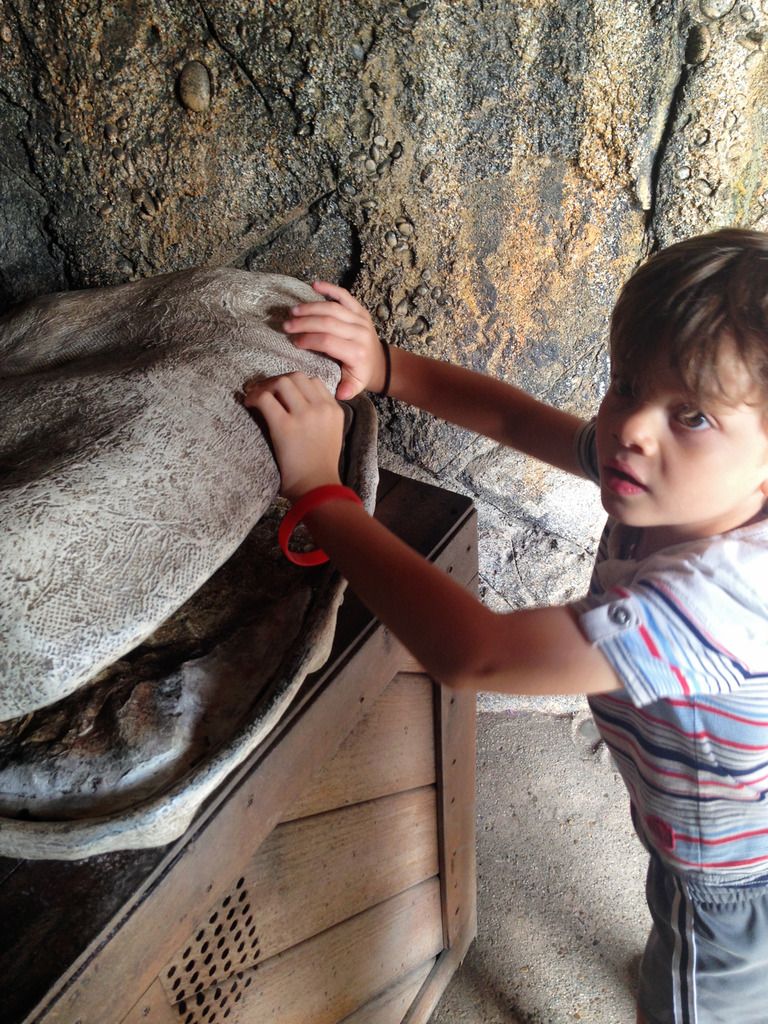 After approximately seventy-hundred hours, we found all the bones on our maps. We were rewarded with wooden coins! (Brecken lost his before we even made it back to the car. That seems about right.)
I am definitely old now, Internet, because that little trip took it out of me. I could barely walk when we got home. I sprawled across the couch and fantasized about marrying a man with a foot massaging fetish.
And now for a run-on paragraph recap:
So that was last weekend. Today is Saturday. The kids have been out of school since Wednesday. Yesterday Seren had surgery on her jaw – she had a pilomatricoma just like both Karis and Brecken. They say they are rare and non-genetic. One of those statements is wrong. Either pilomatricoma are NOT rare, or they ARE genetic, because we are three for three now. (Seren did great at being operated on. Seren's mother did great at holding Seren while they gassed her down. Neither of them would like to repeat the experience.) Karis attended a birthday party, then ballet class. Brecken had a soccer game this morning. And now the baby is sleeping, the husband and kids are swimming laps, then plan to go to the dollar theater. My house looks like we were robbed and the robbers purposefully spilled dog food all over the living room (because Seren likes to feed the dog, and by "feed the dog" I mean she likes to throw dog food all over the damn living room) and my back is aching because I secretly turned eighty-two this last birthday instead of thirty-six. (I totally had to stop and count my age just now because I honestly couldn't remember if I was thirty-five or thirty-six.)
I don't remember the last time a weekend was relaxing. But I wouldn't change it for the world. Or, It's challenging, but SOOO worth it! Or just fill in any fitting cliché that tired moms say about being busy but grateful.