I have been overwhelmingly busy lately, but I absolutely wanted to document Seren's first trip to Disneyland.
Dad took my niece/sister on a road trip – which is awesome – and they ended up in our neighborhood. We decided to play hooky from school on Thursday and use the last day of our Disney passes. Seren would have to come with us, and she had a head cold so I wasn't sure how long she would last at the happiest place on earth. We made a contingency plan that I would take her home if she became too much to handle, then come back later to pick everyone up. I expected her to last maybe four hours.
Girlfriend likes Disney, you guys. She made it TWELVE hours. Yes, twelve hours. From 8:30AM to 8:30PM.
She rode every ride nearby with no height limit – including a few that really shouldn't let babies on – Francis the Ladybug ride, I'm looking at you! She NAPPED in her stroller. She was happy and chipper and only complained a total of twenty seconds toward the end of the night. I was blown away.
All of the kids were delightfully behaved.
As a fun twist of fate my dad's brother and his wife were in town at the same time from Washington. We realized it when they posted a pic of Disneyland to Facebook, so we called them and met up. Kismet!
It was exhausting, but oh-so-much-fun.
If I manage to catch my breath some time this week I'll try to post about the rest of my Dad and Gloria's visit. Until then, enjoy these snapshots of Seren livin' it up at D-Land. The last one of all the kids crashed in the back of the space shuttle is my favorite. I wish we had managed to get Seren's sleeping face in the mirror reflection. You'll just have to trust me that she was in a coma.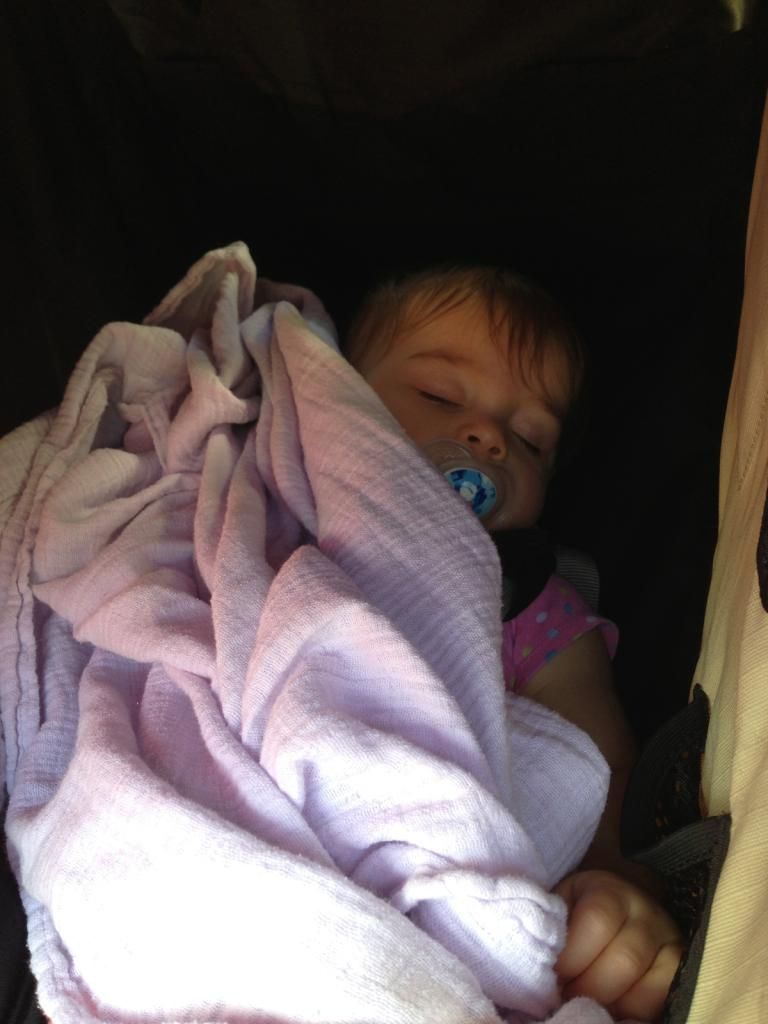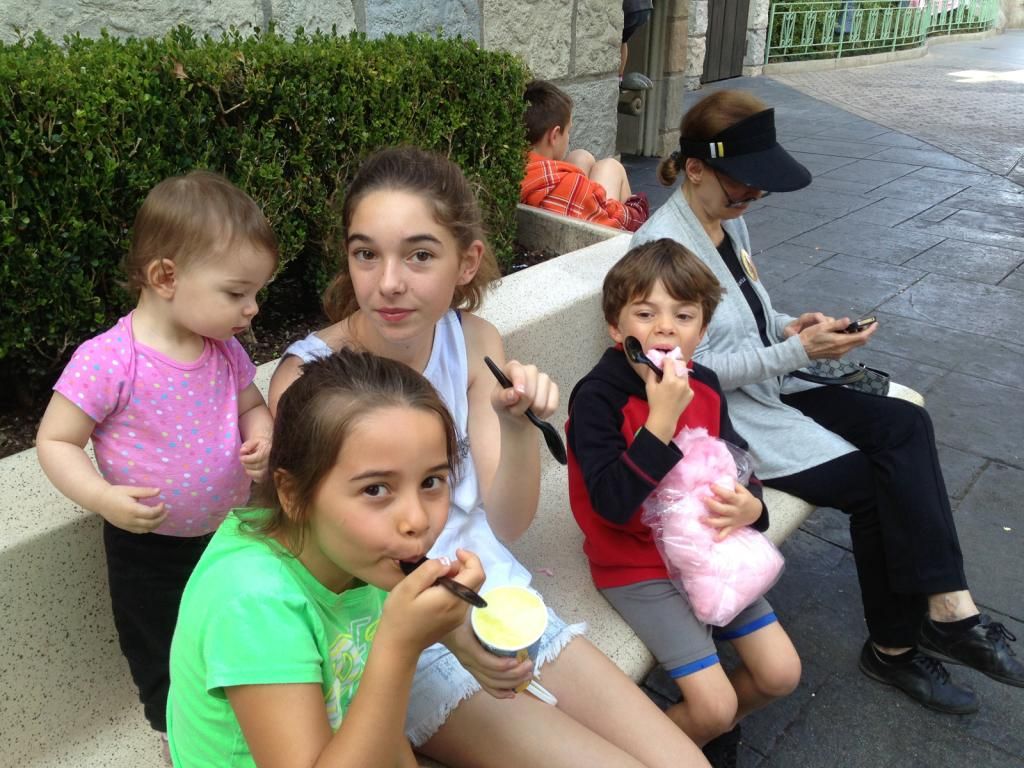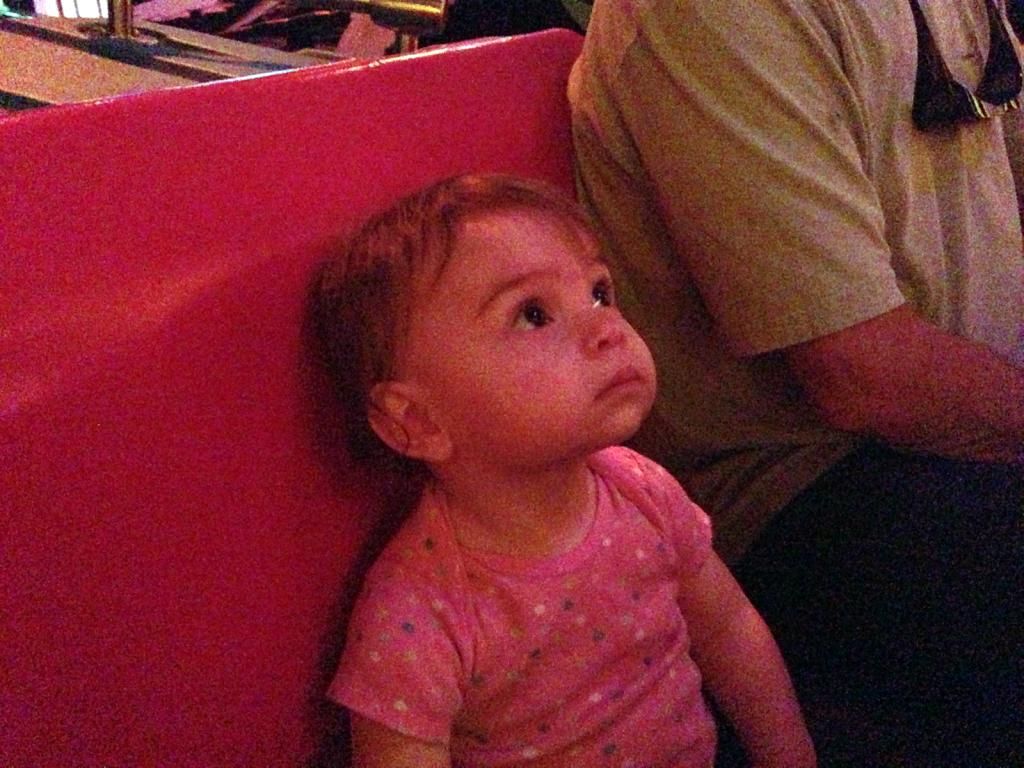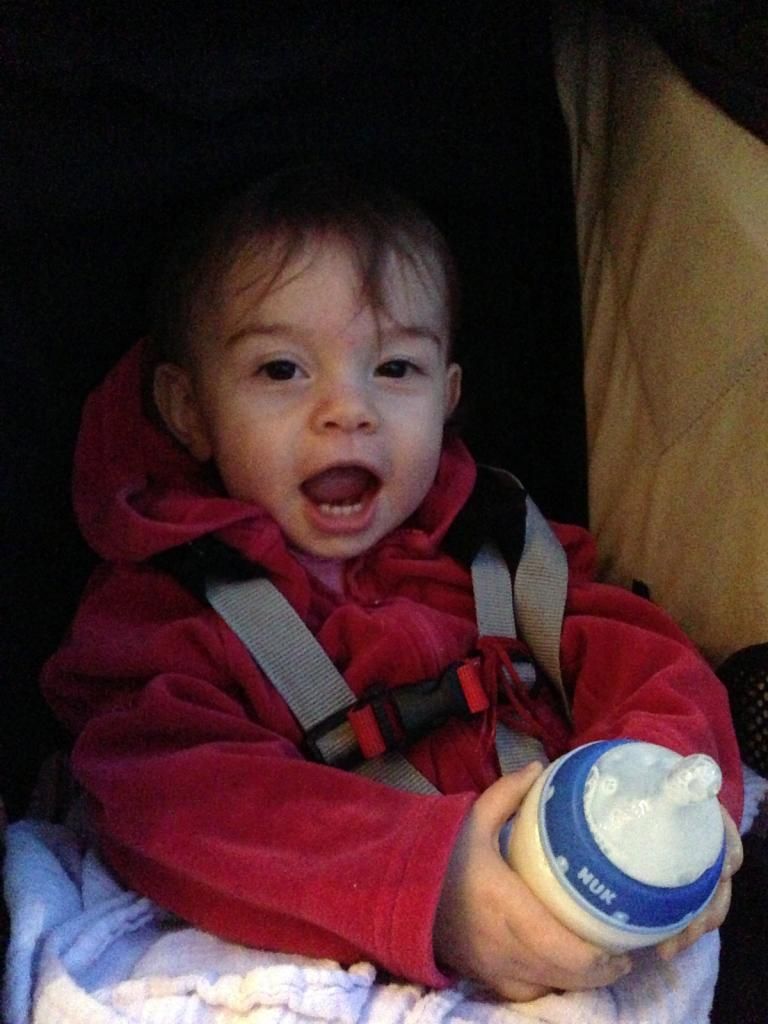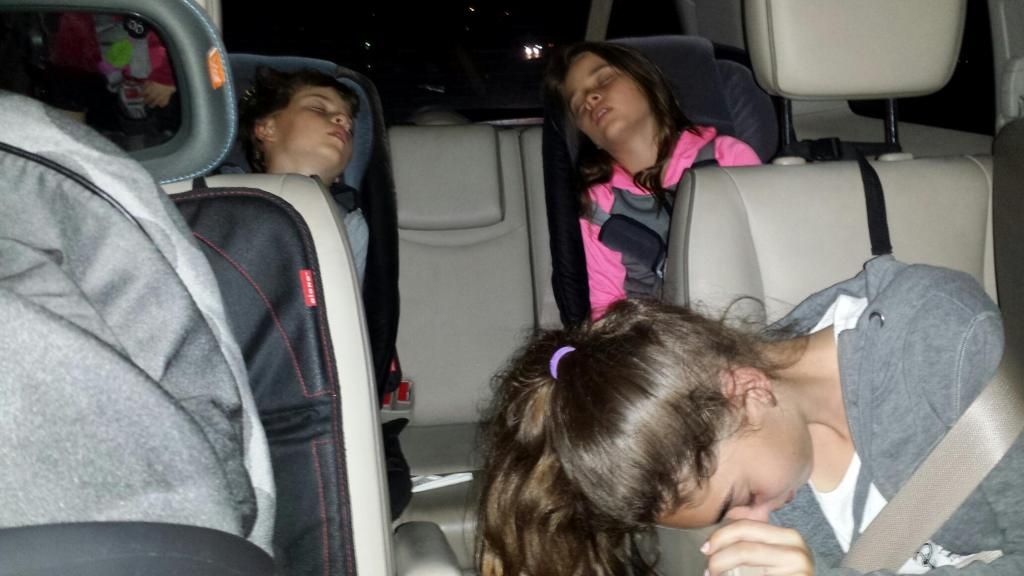 Also, here is a crappy video of Seren learning what it must be like to trip on acid. I mean, here is a crappy video of Seren riding Small World. (Same thing.)