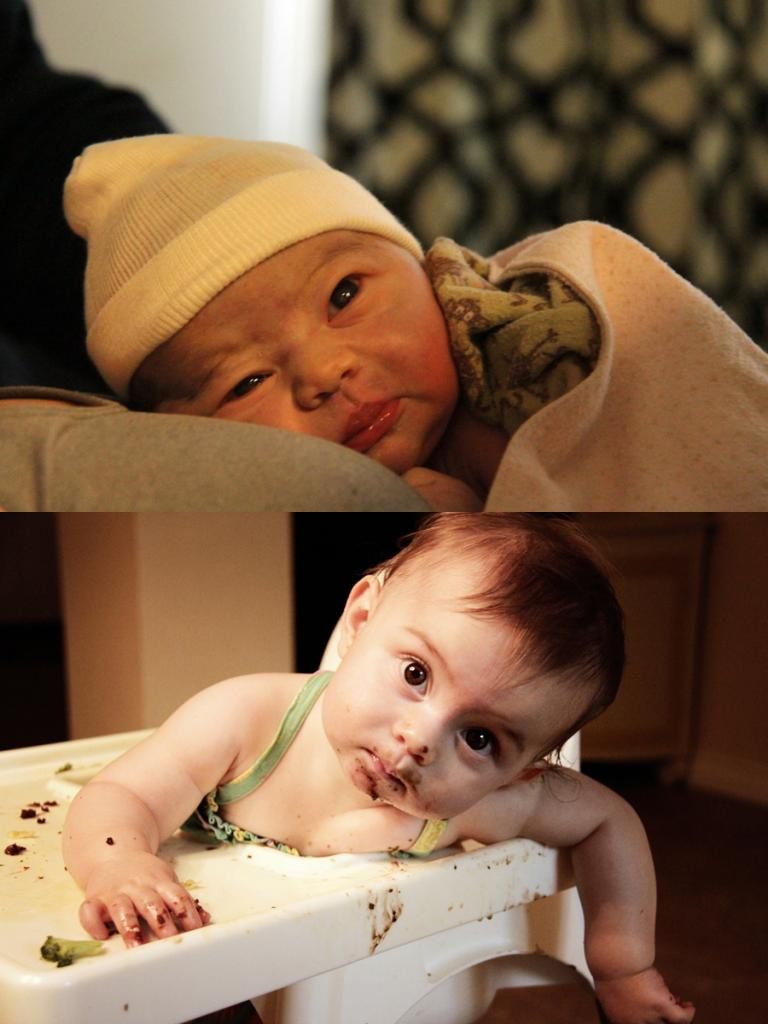 A few years ago I took a picture of the kids every day for one full year. I used several different cameras throughout the year, and most of the pictures are red-eyed and messy. I made a point of not editing any of them. It was a quasi-photo documentary. Brecken's video is here, and Karis's video is here.
I thought it would be cool to do the same for Seren for her first year of life. Some of the photos were taken with my Canon, and some with my crappy iPhone. You can tell the difference. It's damn near impossible to take a non-blurry picture of a kid with an iPhone.
I really like the end result. A lot of these pictures are edited, but mostly just light levels and stuff because often I would take the pictures in low light and they would be too dark and grainy. I find it fun to watch the baby grow from a spotted, wrinkled little grub into a sweet toddler.