Jesse celebrated turning 38 and still being smokin' hawt yesterday. In honor of the event I made him carrot cupcakes. There are only so many ways one can dress up a carrot cupcake to apologize for it being a carrot cupcake and not a real cupcake. This year I cut heart shapes out of raw carrots as cake toppers. They turned out adorable, and my husband, who is amazing in so many ways, actually noticed the effort it took to form raw root vegetables into hearts.
I made two versions. The lots-of-frosting version popular with the kids: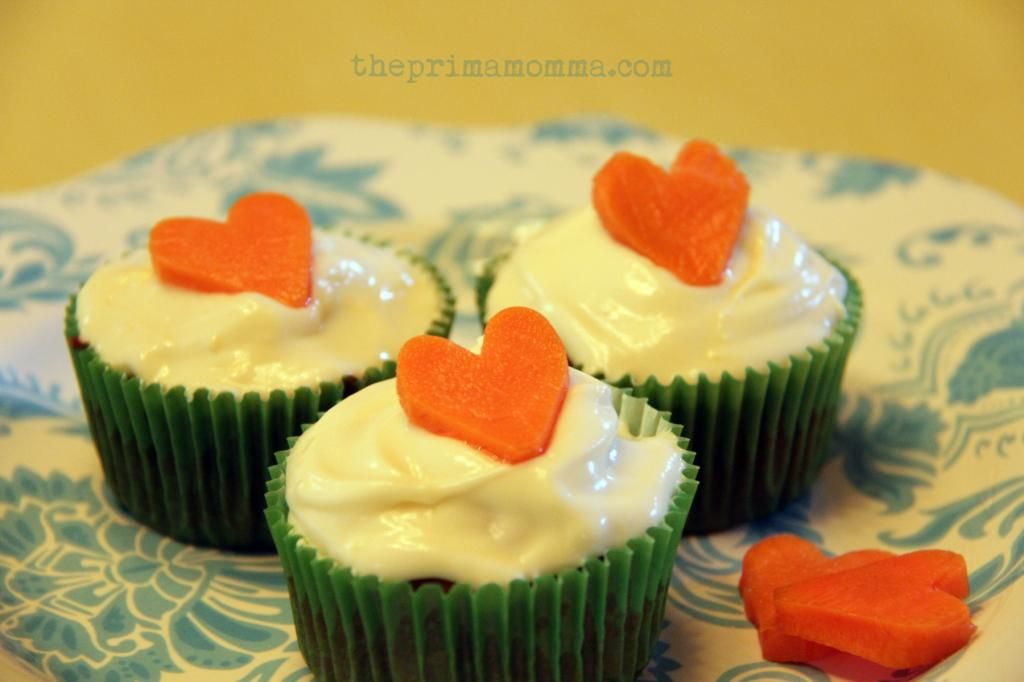 And the just-a-drizzling version which Jesse appreciated because of his unnatural aversion to sweet things. (Except me; I'm sweet and he's totally not averse to me!):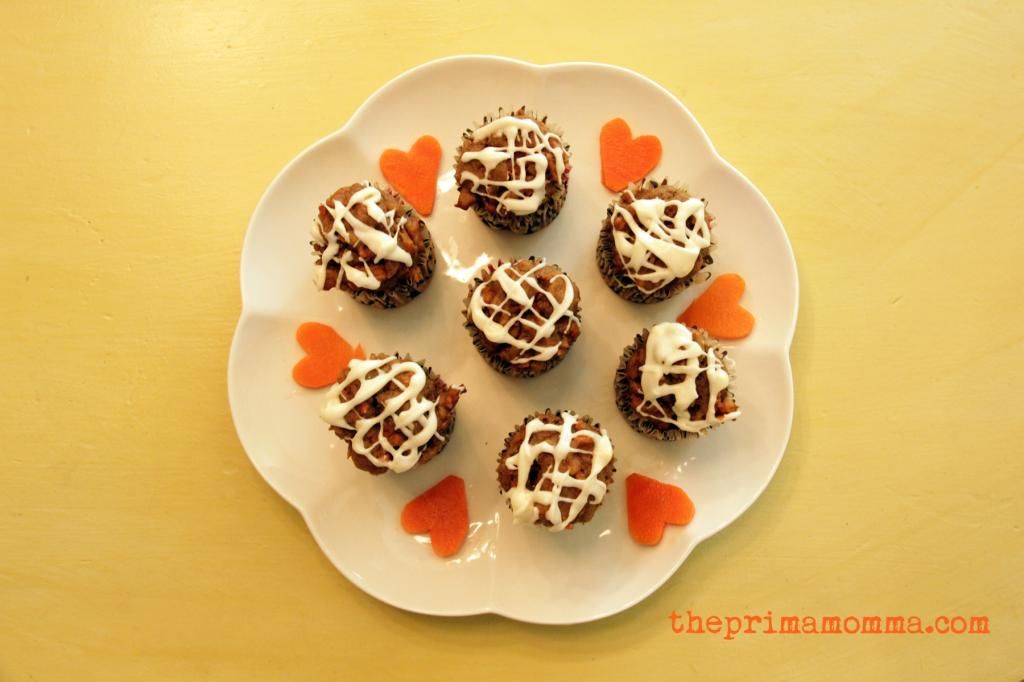 In addition to "cake" he received cards from the kids. These cards… These cards were gut-wrenchingly beautiful. I did not tell them to make him cards. They took it upon themselves and each privately made him a card. They were detailed and specific and spoke to what a wonderful father he is. I teared up when I read them. Jesse didn't cry, but that's because he's 94% robot.
I also took him for a float in the sensory deprivation tank. I am proud to report that neither of us peed this time. And tonight Dani is going to watch our spawn so we can go have a pint at a local Irish pub. Ohmygosh I must love this man if I'm going to choke down a beer in his honor! At least it will be a Guinness. Of all beer, Guinness sucks the least.