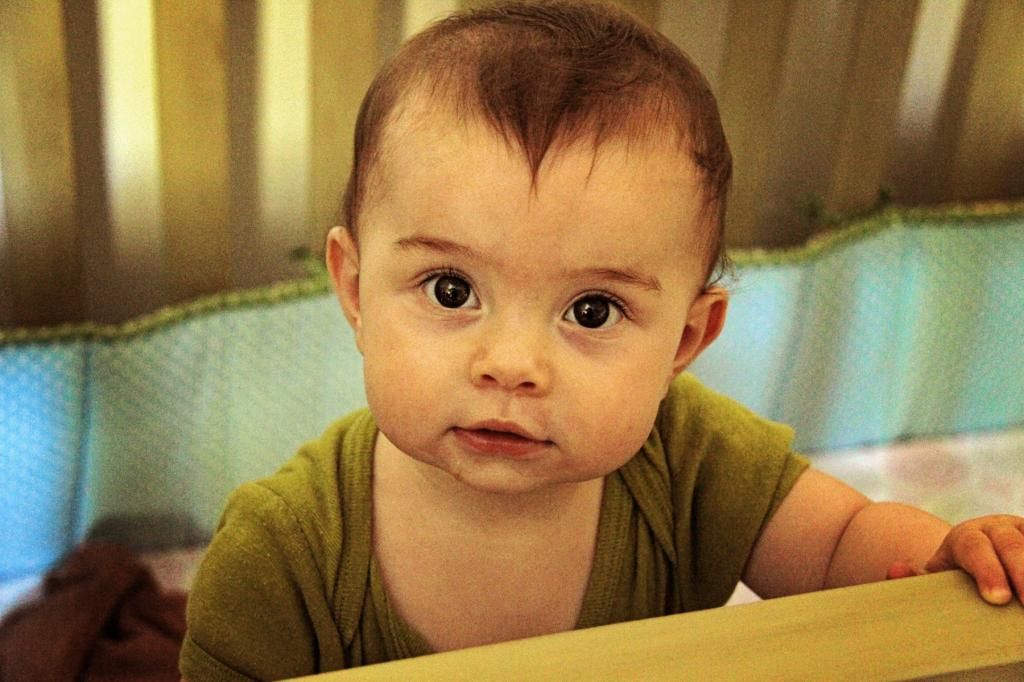 Today Seren turned 11 months old.
On Tuesday I heard a noise that was not quite what I expected to be hearing and ran around the corner to find Seren halfway up the staircase. I was careful not to startle her, and just watched her go the rest of the way up.
So, well, I guess she can do that now.
I really need to stop underestimating this baby. I was lulled into a false sense of security because her siblings were so lazy such late walkers. This kid is an explorer. The Year of Pain has officially begun. In the past three days she has scratched her chin, cut her wrist, smacked her head countless times, face planted while trying to run-crawl away from me, and been hit with the door twice. As far as childhood goes, this next year is my least favorite. Kids are adorable at this age, but they're so damn uncoordinated that they are constantly being hurt, no matter how diligent you are with watching them and wrapping them in bubble wrap.
Another new development is Seren has discovered the piano. She can't get enough of it! She stands next to it and puts her little hands above her head to hit the keys. She is so enthralled by that instrument that I was worried she'd pull the piano bench down on herself in her eagerness to be near the keys, so I brought out the mini piano. Now she can stand at a piano that's just her size and play and sing to her heart's content. Of course, now I have to worry about her pulling that down on herself.
This next year is going to be challenging, but rewarding. Let's hope her guardian angel is up to the task!