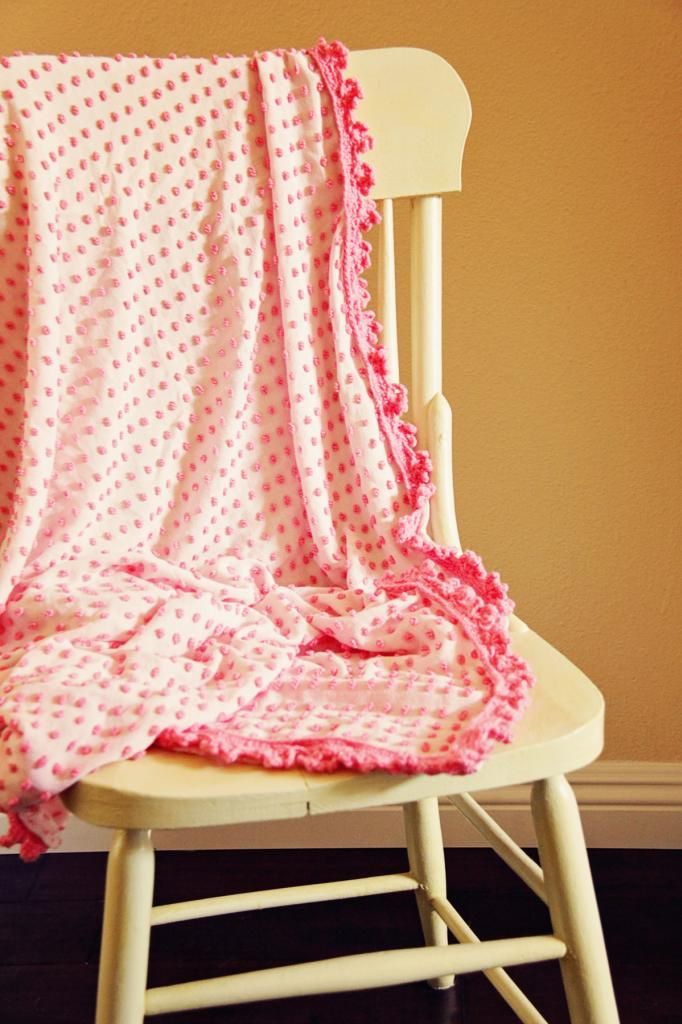 My house is where old things go to not die. It's like the opposite of retirement. I love things with history to them; furniture, linens, utensils… they are all welcome here. Luckily I married a man whose mother also loves old things, but loves even more to give old things away to family members. Her kids usually have very little interest in her offerings. When she starts telling them the history of a tablecloth their eyes glaze over and they develop nervous ticks. Well, good. More for me!
This blanket is one of my favorite acquisitions. It comes from the old Maine house (like most of my furniture). I think it's called chenille, but every chenille blanket I've ever seen is more fuzzy. This blanket only has tufts of fuzz. I adore it! If anyone knows specifically what this type of material is called, please let me know.
I used the blanket as the backdrop/soft padding for this photo series I did with Seren. I love the texture and the pop of color.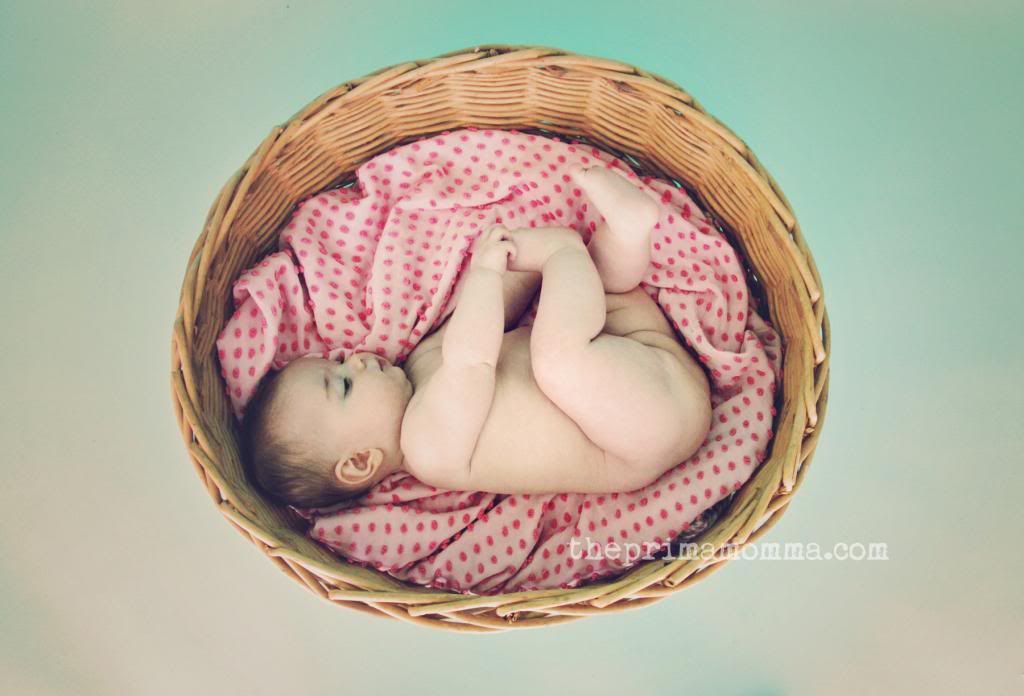 The blanket is soft and weathered. The material is very worn and fragile. It has a few rips and has been repaired several times. It was large enough to cover a twin bed – maybe even a double. I think it was made for that awkward in-between size bed that is no longer made. (Huns – I bet this would have fit the weird midget bed we used to sleep on.)
Notice I say it "was" large. It's not so big anymore. I spread it out, picked the sturdiest area and cut it into a crib-sized blanket. Then I crocheted a border out of matching yarn. The result is rather charming. Here it is, with Jesse's creepy old teddy bear to show size.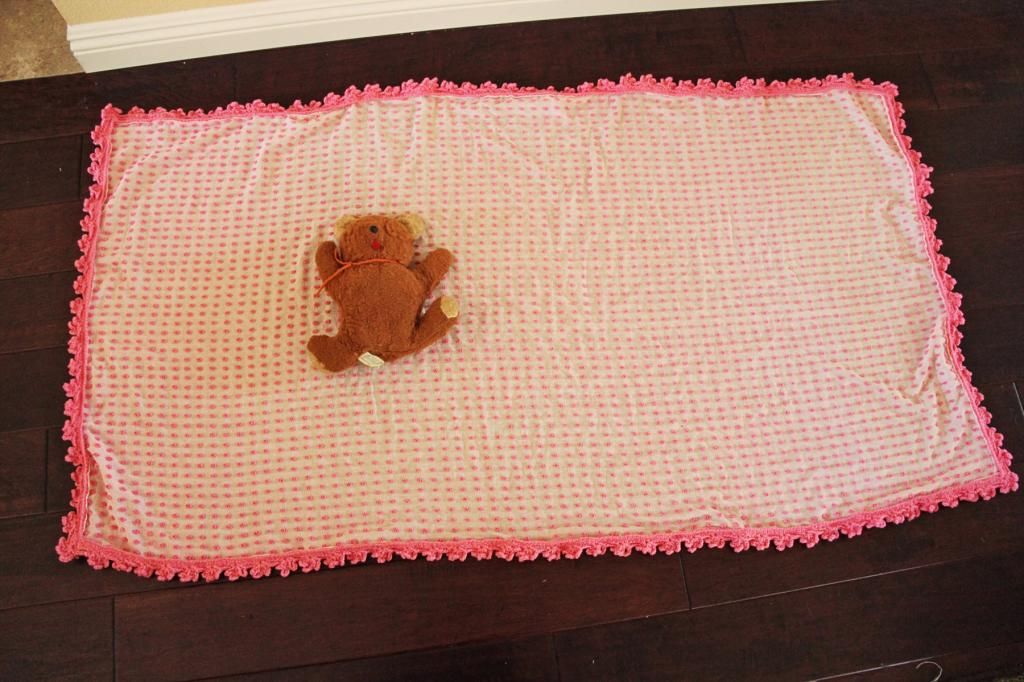 Karis saw it and immediately fell in love. "Who is this for?" She asked.
"Well," I said, "it's crib-sized. Who do you think could use a crib sized blanket?"
She wrinkled her nose and said, "Seren already has a million blankets. This one should be for me!" So I told her I would make her a lovey out of the leftover blanket. God knows there's plenty of it left. The challenge will be finding a swatch that's relatively undamaged.