I come to you today older and wiser, Internet. My 36th birthday was on Wednesday! It was a wonderful day full of doing whatever the hell I wanted. (Consequently, the house was a disaster and homework folders almost didn't get filled out.)
My birthday present to myself was feeling good in my own skin. I woke up and said, "Damn I look good! Time for a birthday selfie!!" Then I took this blurry picture: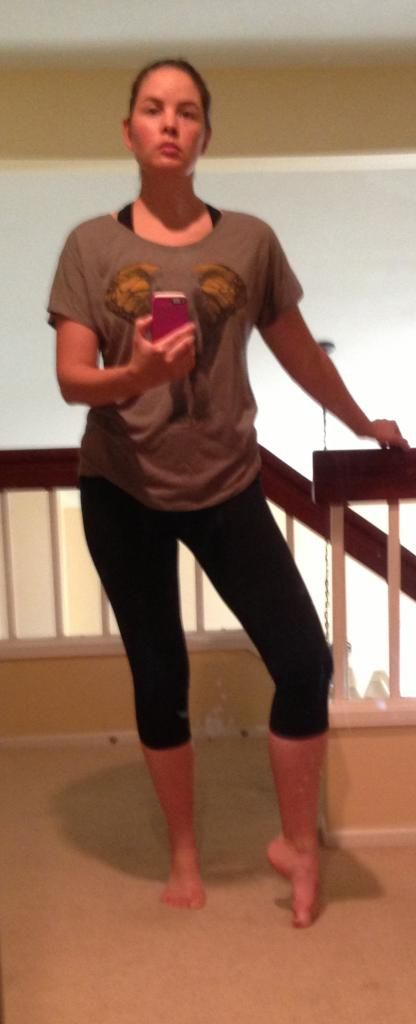 I love it because it shows what a hot-ass 36 year old I am, and the look of intense concentration on my face is what I look like every time I try to do ANYTHING with a cellphone. Anything. Those that know me, know I have BRF. (Bitchy Resting Face)
But add to that me having to do something on a small screen and you've got yourself one helluva scowl.
The kids were super excited it was my birthday because CAKE. Jesse ordered my favorite cake, but still complained about how he wishes I had a more sophisticated palate. His bitching about my cake preference has become a birthday tradition, and I'm okay with that. I return the favor every time I have to make him carrot cake. Bleugh.
As a gift he got me 16GB of RAM for my computer. I have spent the last 3 years living with 4GB of RAM and beating my head against my desk as I waited for my machine to do the simplest of tasks. The true gift came when we tried to install the RAM. We couldn't do it. It wouldn't go in easily and we feared breaking something, so we called the help number. Our call was answered by a man who must have had a head cold? I hope? He was a very heavy mouth breather. He started out sounding like Nicholas Cage in Peggy Sue Got Married, then he advanced to "The call is coming from INSIDE THE HOUSE!", and by the end of our help session he was full on Darth Vader.
I kept snickering as he talked and Jesse kept putting the phone too close to me. I didn't want the phone near me because I kept imagining Darth Vader breathing on my face. Ewww.
Anyway, Darth knew his stuff, and we fixed the RAM!
Next up was a sushi dinner at my favorite sushi place. (My annual eating of fish meat, if you will.) Then it was home for cake.
It was a delightful birthday, and I hope the other members of the 8*20 club had an equally special day. I have all my birthday cards from family sitting atop my counter next to my left-over cake which will be consumed tomorrow as I watch episode three of Outlander. Life doesn't get much better than this. I am a very lucky woman indeed.