Danielle and Apple Josh are getting hitched next month, so I've been sampling wedding dress options. This most recent dress was very dramatic, and I loved it, but it was not baby-friendly, and I decided to go with a different dress. (This one was scratchy and very heavy. It was also lacking easy boob access – which is important when your boobs are mobile snack dispensers.)
It was lovely, though, so I decided to do a quick photo shoot in it.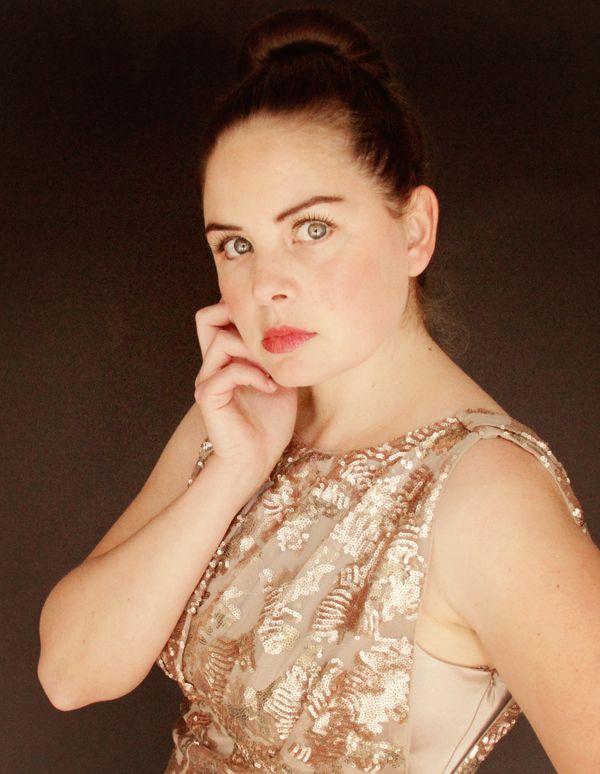 This is me giving my signature "crazy eyes" look to camera. *growl*
And here I am pretending to be a silver screen movie star.
Lastly, the back was pretty cool.
Three cheers for glamorous dresses! I can't wait to show you the dress I *did* choose. It's quite fun.