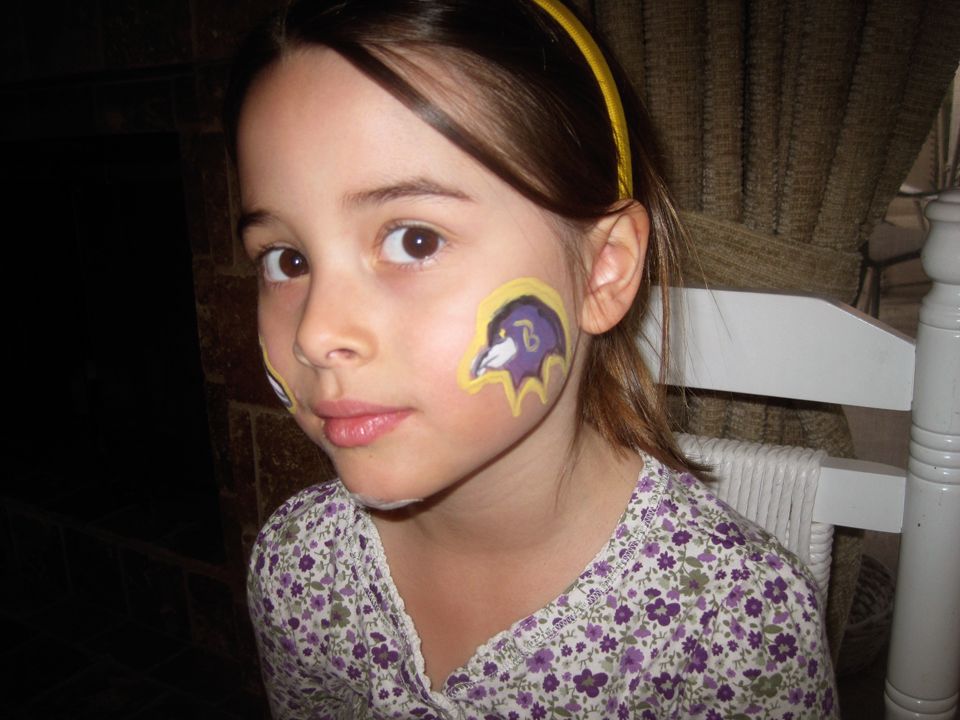 Karis rooted for the Ravens yesterday. Was it because she lived in Maryland, very near Baltimore for the first formative years of her life? No. Was it because she loves the color purple? No – she loves the color blue. Was it because she's a bird lover? Or maybe a big fan of Mr. Edgar Allen Poe? No to all of the above. She rooted for the Ravens because I was born in Walnut Creek, and felt obligated to root for the 49ers.
"Mom's rooting for the gold team? Then I want the purple team to win so mom loses!"
Yes, my daughter's love for her mother knows no bounds.
That's all I have to say about the Super Bowl. Oh, and also Beyonce is so incredible we need a new word for whatever comes after extreme superstar. Because that's what Beyonce is.