We went to New Jersey over spring break. We were willing to overlook the fact that it's New Jersey in light of Huns and Andrew happening to live there. Huns and Andrew just procreated, so now my squishy, lovey nephew lives there too. Add that to the fact that my bestest internet Twinsie lives there too, and you've just about made up for the state wide shame that is the cast of the Jersey Shore.
I'll get to the nephew and the Twinsie in other posts. Today's post is all about how I went to New Jersey with this little boy:
and came home from New Jersey with THIS little boy:
Uh…mah….gah. Even without suffering from a mild form of face blindness you would be hard pressed to realize it's the same child. He aged years in a matter of minutes. His eyes doubled in size. His "I'm hot shit" attitude was birthed as he stared at his new look in that salon mirror.
"I'm cool, right Mom? I'm a cool boy!"
Brecken's newest obsession is being "cool". *sigh*
I swear his personality has changed. He looked eerily like his father before the haircut, but now he could easily steal Jesse's ID and get into a bar with it.
I will now post several pictures of the big event. Any pictures of him crying are *not* because he wasn't fascinated and thrilled by the cutting process, he was pissed about having little pieces of hair in his mouth – but refused to keep said mouth shut.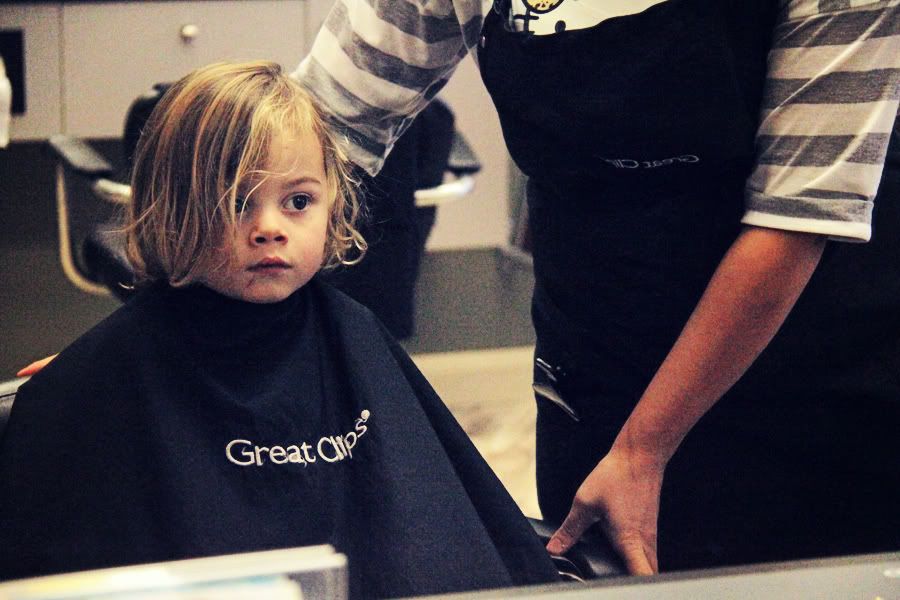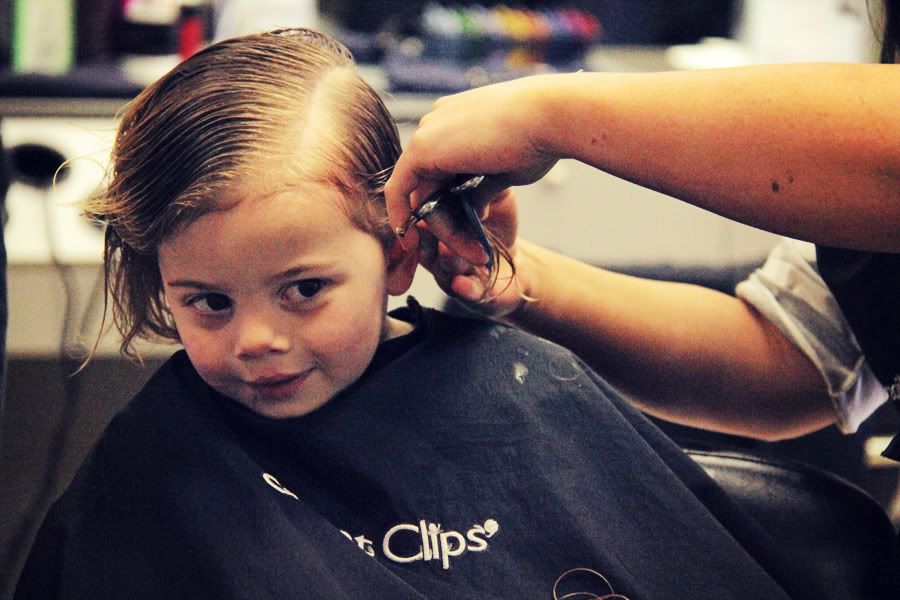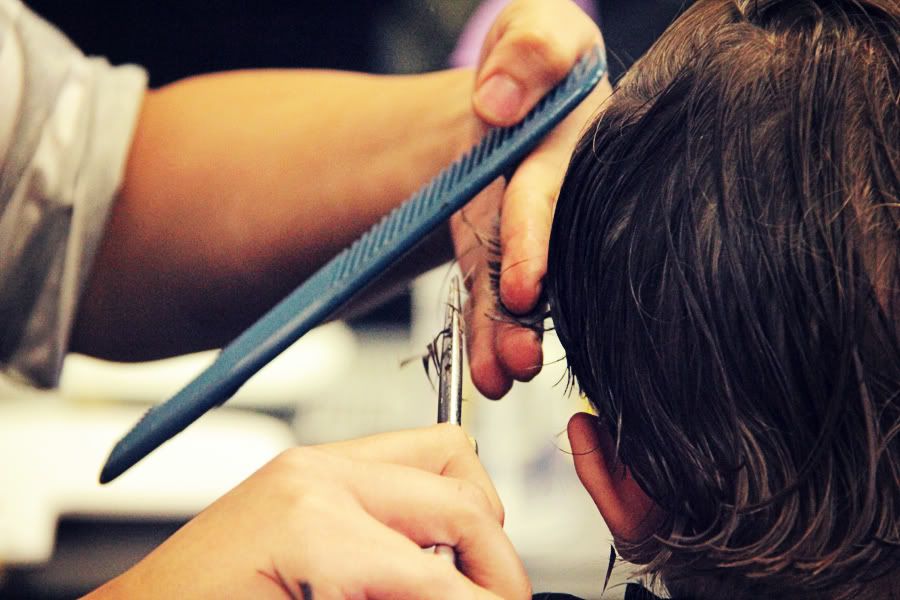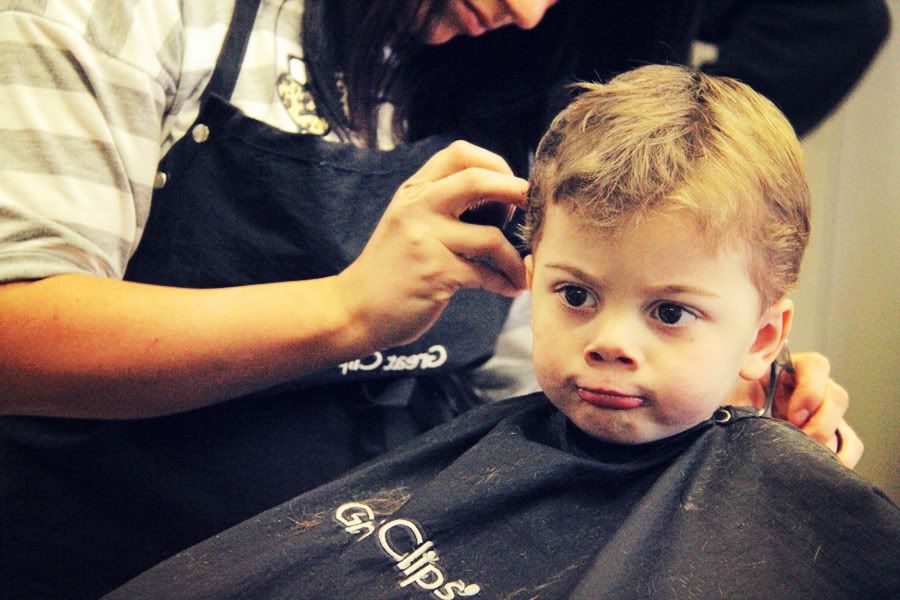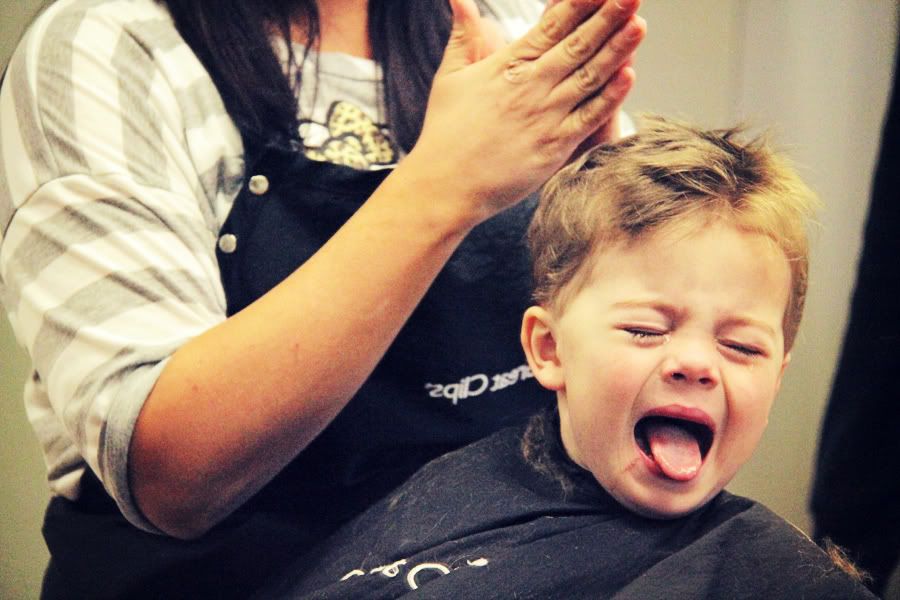 This is Brecken's "Kick Buttowski" face. (That's a thoroughly inappropriate cartoon Brecken has recently discovered.)