Hot damn, but I make a delicious cookie.
I made these little suckers out of left over dough from the guitar monstrosity. They remind me of Chessmen® cookies – ONLY BETTER.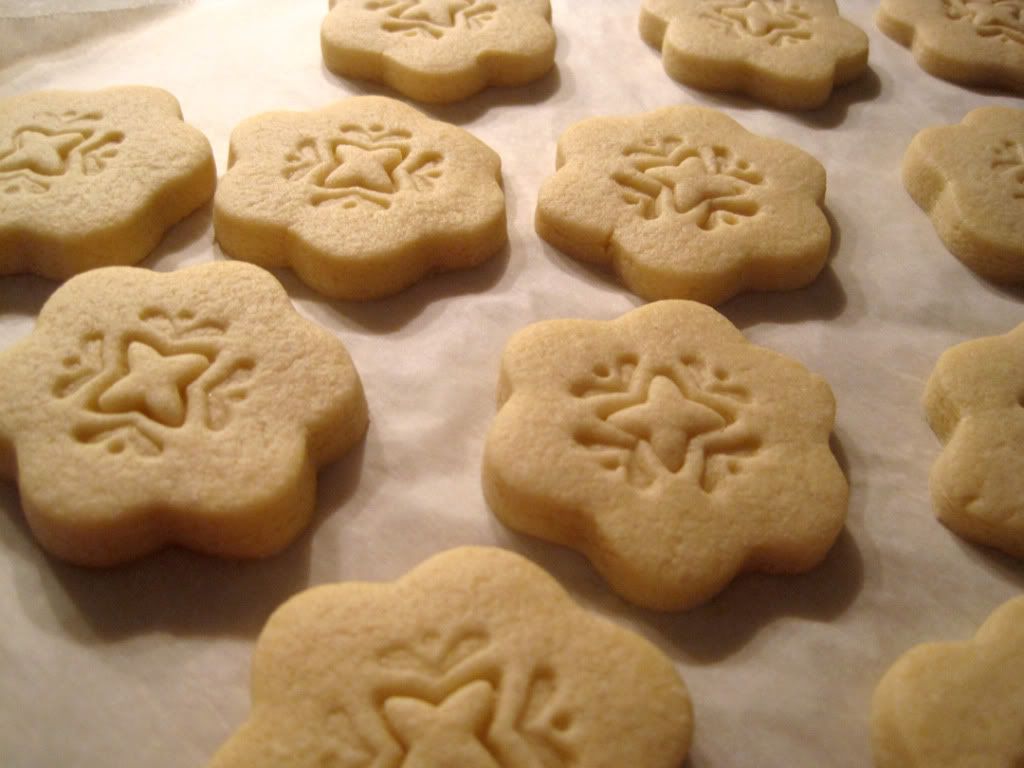 eat me.
For those of you wondering what the hell I'm talking about  when I say "guitar monstrosity", have a go at this: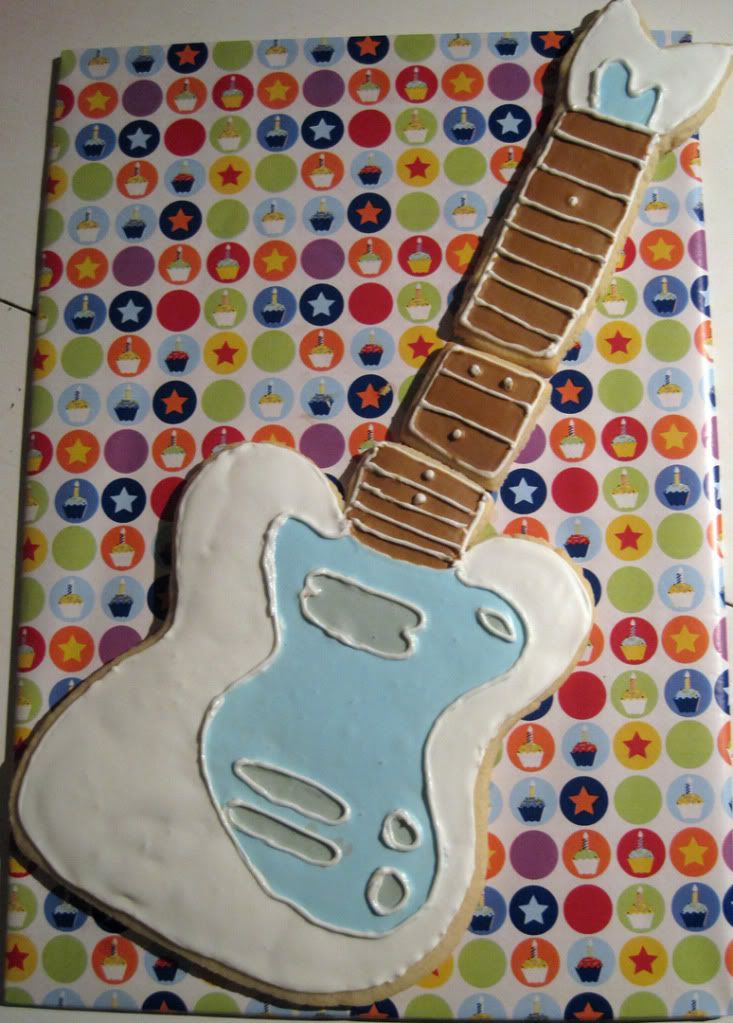 My first attempt at recreating Kiki's guitar
That is one big-ass cookie. Here's a pic for size reference.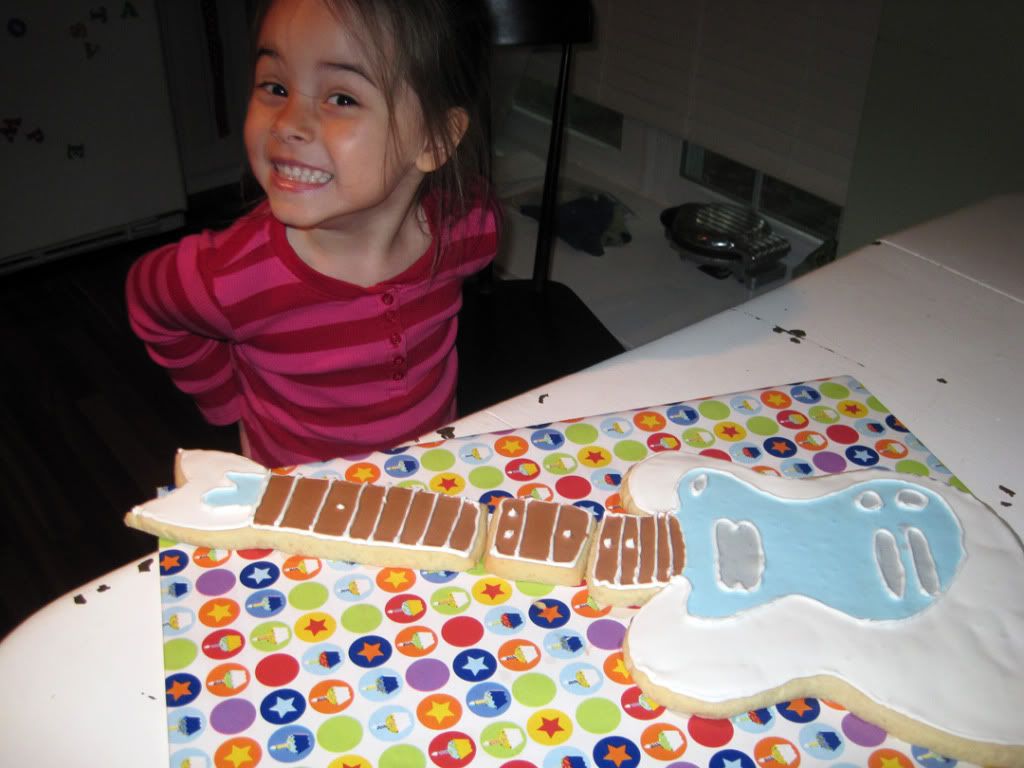 Karis is a little taller than the average 4 year old, but I think it's fair to say this cookie was roughly the size of a toddler.
Was I happy with it? No.
I sent it to work with Jesse to be eaten by the new interns.
I will now begin thinking about creating Kiki's guitar in cake form. Maybe I'll bake it a little amp too. An amp that goes up to ELEVEN!