This recipe goes out to all you vegan bastards out there. For those of you meat lovin' non-vegans, shut the hell up and try something new for a change.
What you'll need:
1/2 a red bell pepper
1/2 a yellow bell pepper
1/2 a green bell pepper (Optional. Some people think green bell peppers suck. If you are one of those people, don't use them.)
1/4 a head of cabbage. Yes, cabbage smells like carnival people. Work through this.
2 avocado. Is the plural of avocado "avocados" or is it like deer? Who gives a shit. Make sure you have 2 of 'em.
3 scallions
Rice paper
Soba noodles
3 or 4 grated carrots
This is what a package of rice paper looks like.
Cut the peppers, cabbage, avocado, and scallions into very thin strips. If you are a master, knife wielding psychopath, this should be an easy task for you. If you are like me, and have crappy, dull knives, and the coordination of a recent stroke victim, this may prove a bit of a challenge. Just do your best, and get them as thin as you can. Playa.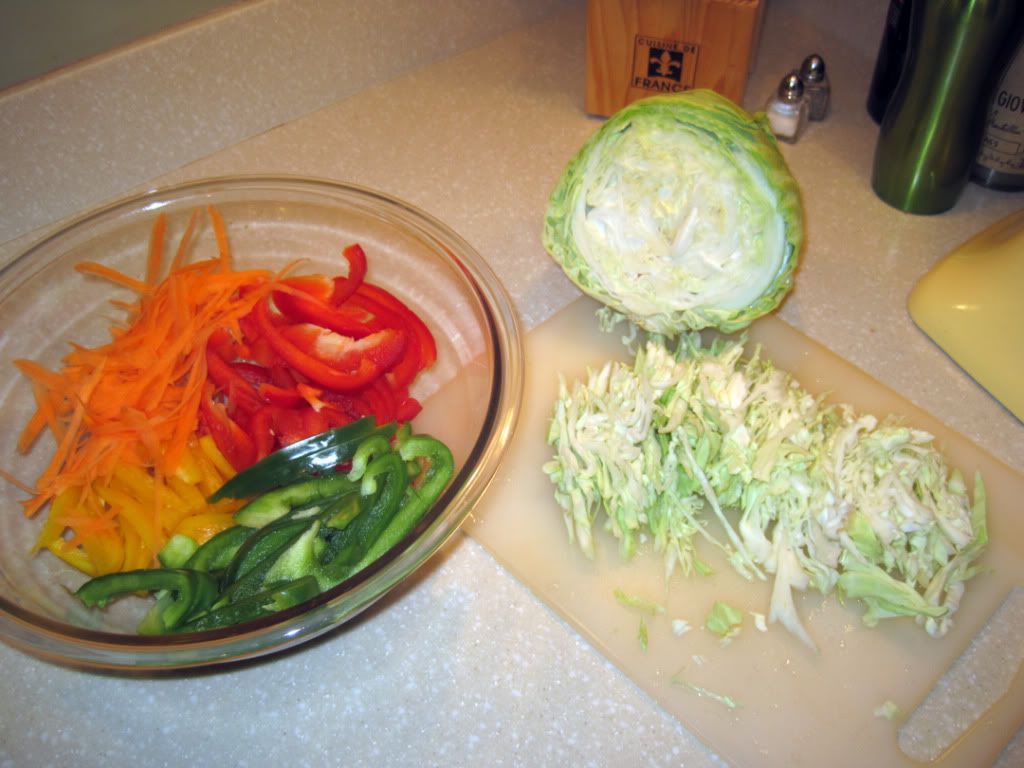 If you have as much as I have in this picture, you made too damn much.
About half this amount should be fine.
Boil, drain, and rinse the Soba noodles as instructed on the packaging.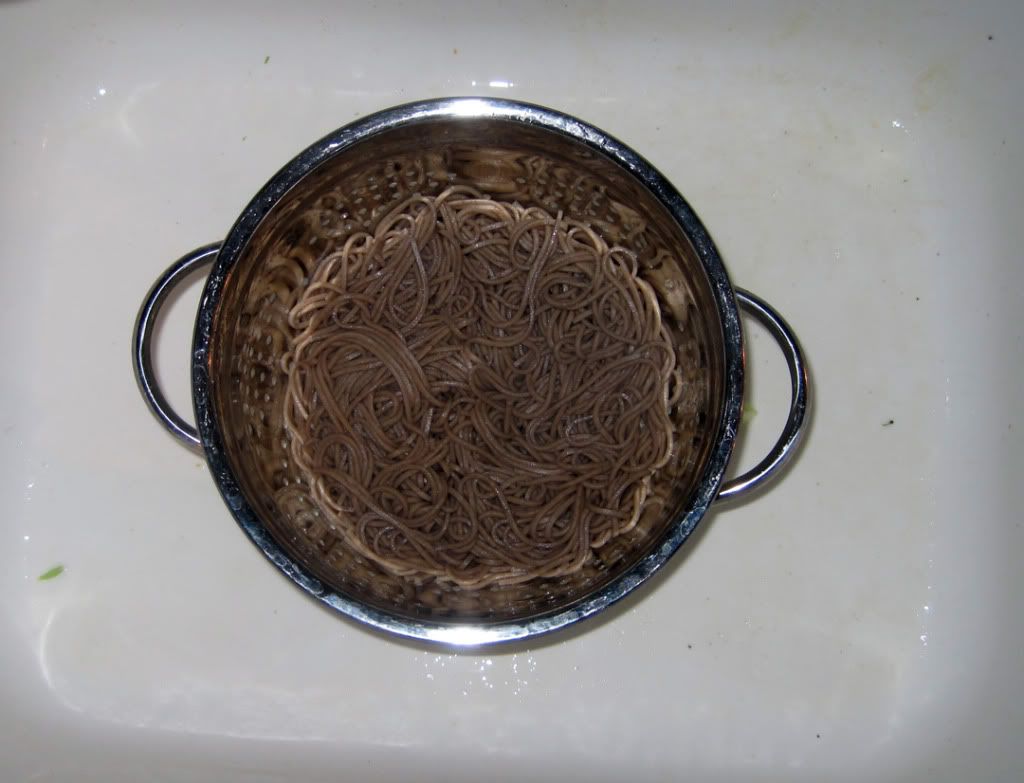 Dip a sheet of rice paper in very warm water for a few seconds, until it loses just a bit of its stiffness.
Pile noodles, a slice of each color pepper, a pinch of carrots, a pinch of cabbage, a sprinkling of scallions, and a sliver of avocado onto the soggy rice paper. Roll it up like a burrito, tucking the sides in so the shit doesn't fall out and get everywhere. If you have not yet mastered the art of rolling a burrito, smack your mother, because she damn well should have taught you that valuable skill by now.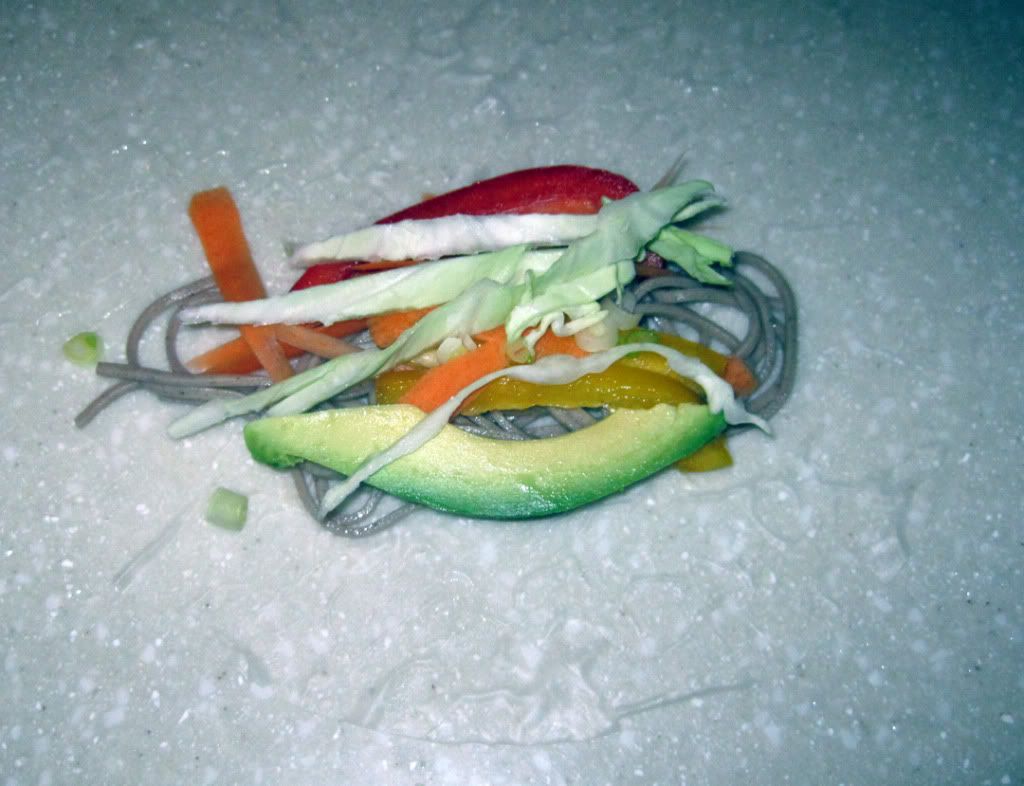 If you live with young kids that are still in the I'm-a-picky-little-shit phase of childhood, I find wrapping up a portion of Soba noodles with two pepper slivers and a piece of cabbage works well, as long as you provide them with teriyaki sauce for dipping.
Now for the dipping sauce:
1 lemon
1 lime
2 cloves of garlic
a splash of rice wine
4 splashes of soy sauce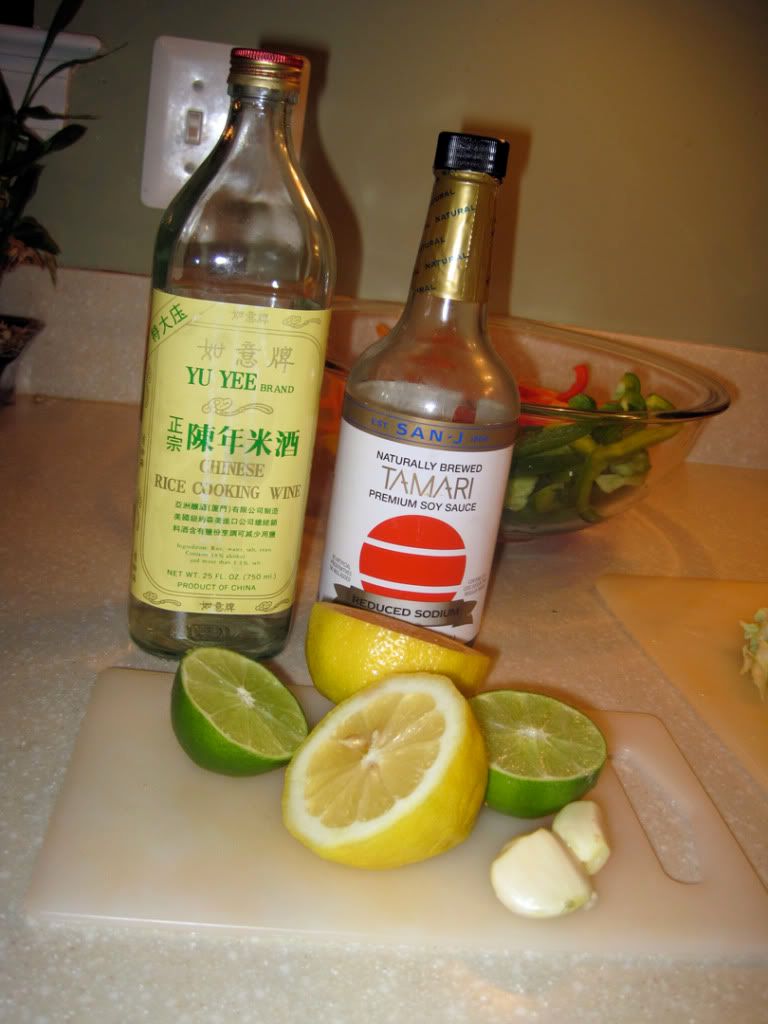 Squeeze the shit out of the lemon and lime. I use a lemon squeeze for this task. Don't worry, the citrus wont feel a thing, as citrus fruit are lacking in any form of central nervous system. If you're still bothered by the seeming violence of all that squeezing, do a few extra minutes of yoga or something. Isn't that how you vegans unwind?
Mince the garlic and toss it into the citrus juices.
Add your splashes of wine and soy sauce.
1 package of Soba noodles will make around 20 to 22 rolls. Depending on why you're eating, it should take between 4 and 8 rolls to fill you up. (Emotional eaters trying to fill a void because their daddy never told them he loved them, could easily down 8 of these suckers before moving on to dessert. An average, bitter, house wife, who is tired of cooking, will be full after 4 rolls.)
Ok, Assholes, there you have it – a vegan meal that doesn't suck. This recipe is perfect for young hipsters that live in an outer burrow of Manhattan that wishes it was Manhattan, throwing a dinner party in their postage stamp sized flat. Hang up a few paper lanterns from Ikea, use some dishes with an Asian flare, and you've got yourself an honest-to-goodness-go-to-hell theme party!