This is a sweet little keepsake ornament that can be made with paper or dough. For a dough based ornament follow the recipe here. (Use a large circular cookie cutter big enough for a small child's hand print.)
For a paper based ornament you can use decorative scrap booking paper or poster board. Cut out a shape of your choice. Make sure it's large enough to fit a child's hand print.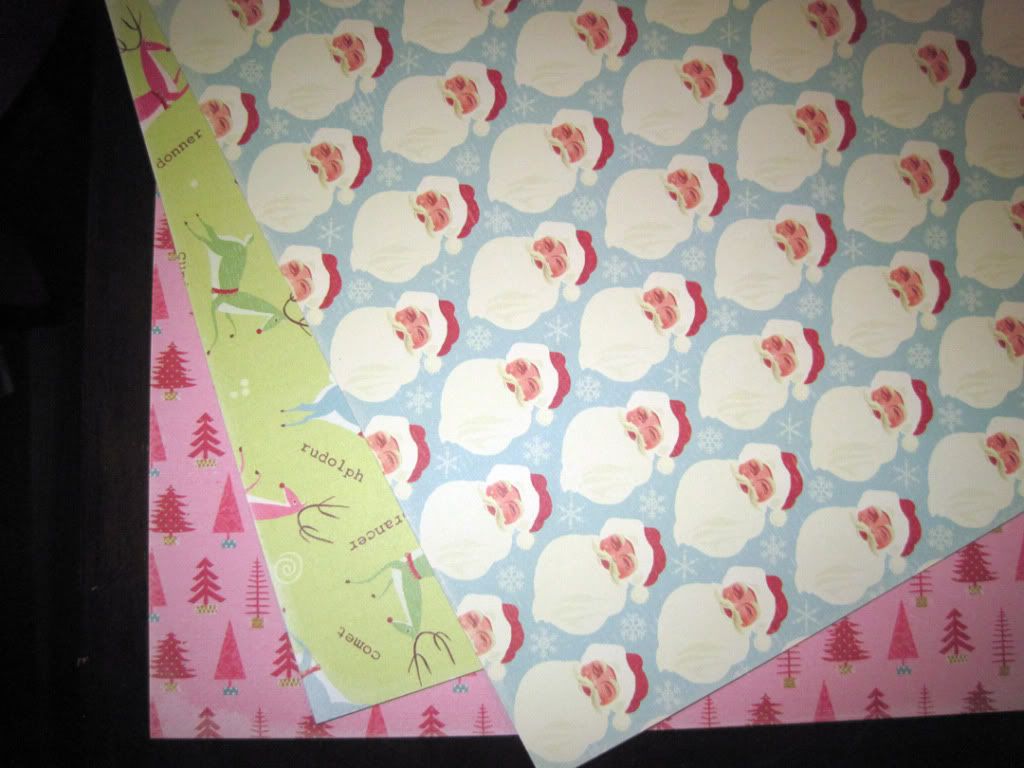 Decorate the base. (paint, paper, glitter – whatever)
Have a child – preferably one you LIKE – put a hand print on one side of the ornament. I like to use non-toxic paint for this, because I only like to poison my children while making Independence Day crafts.
Then glue a picture of that same kid to the other side of the ornament. (Actually, you can use a different kid's picture – what do I care?)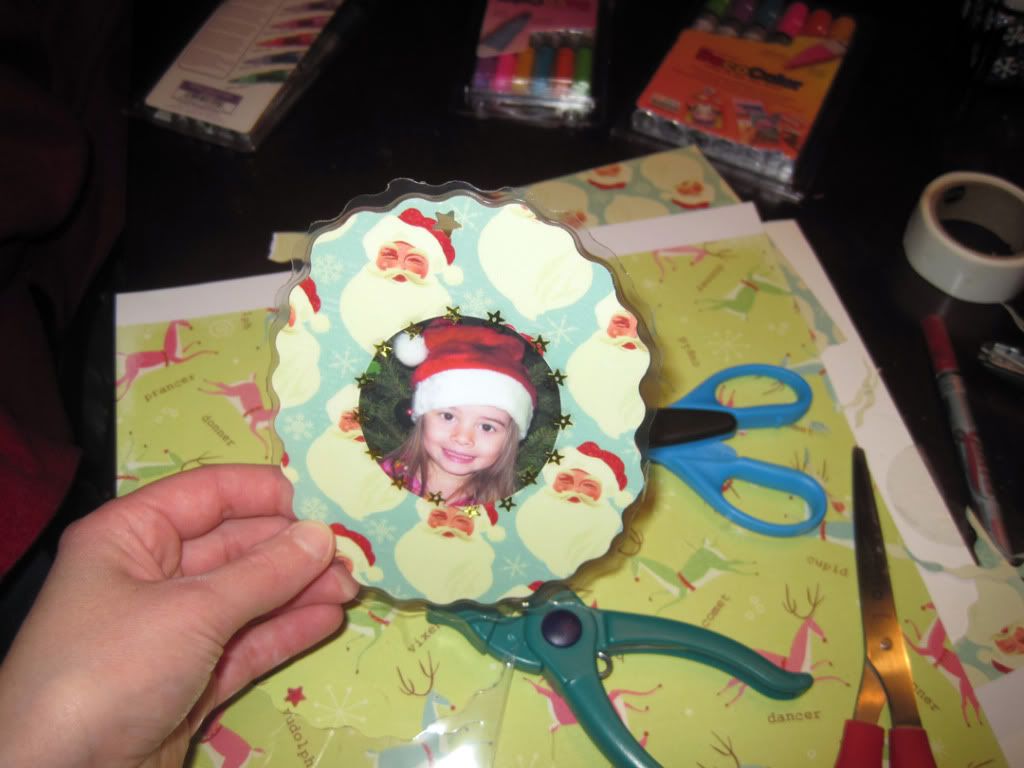 To finish things off I like to Mod-Podge® the hell out of it to seal everything in. If you're doing the paper based ornament you also have the option of laminating it for posterity.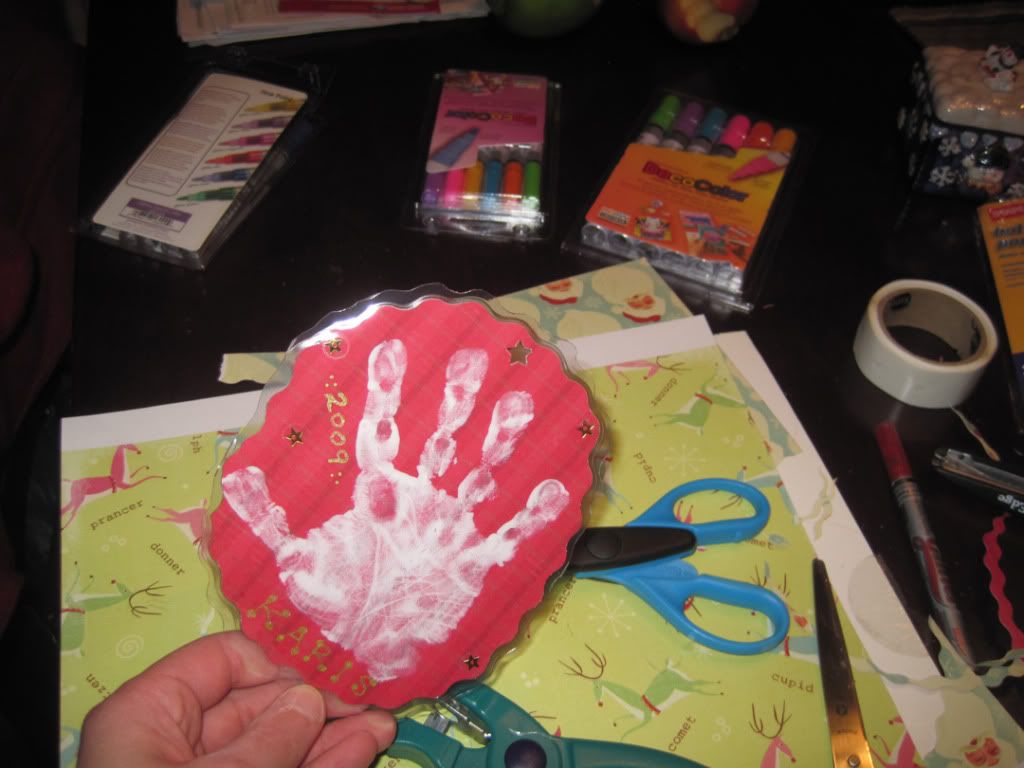 Use a hole punch to make a hole in the top. String a ribbon through the hole. I like to throw a decorative bead on there, because I ordered a million of these damn dove beads from a catalog, and now have nothing better to do with them than string them on hand made ornaments. Hey, don't judge. We all have our vices.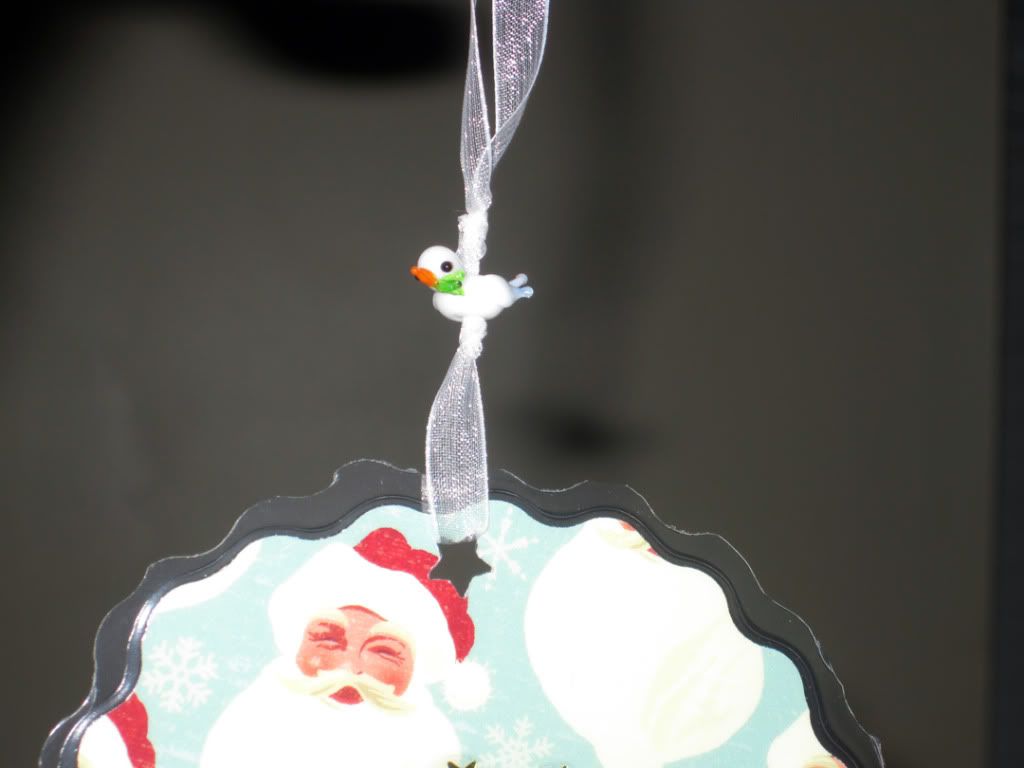 There you have it! An adorable little ornament for the grandparents to gush over, and sure to inspire post-menopausal crying jags years from now when little Junior is off to college and you're an empty nester. You're welcome.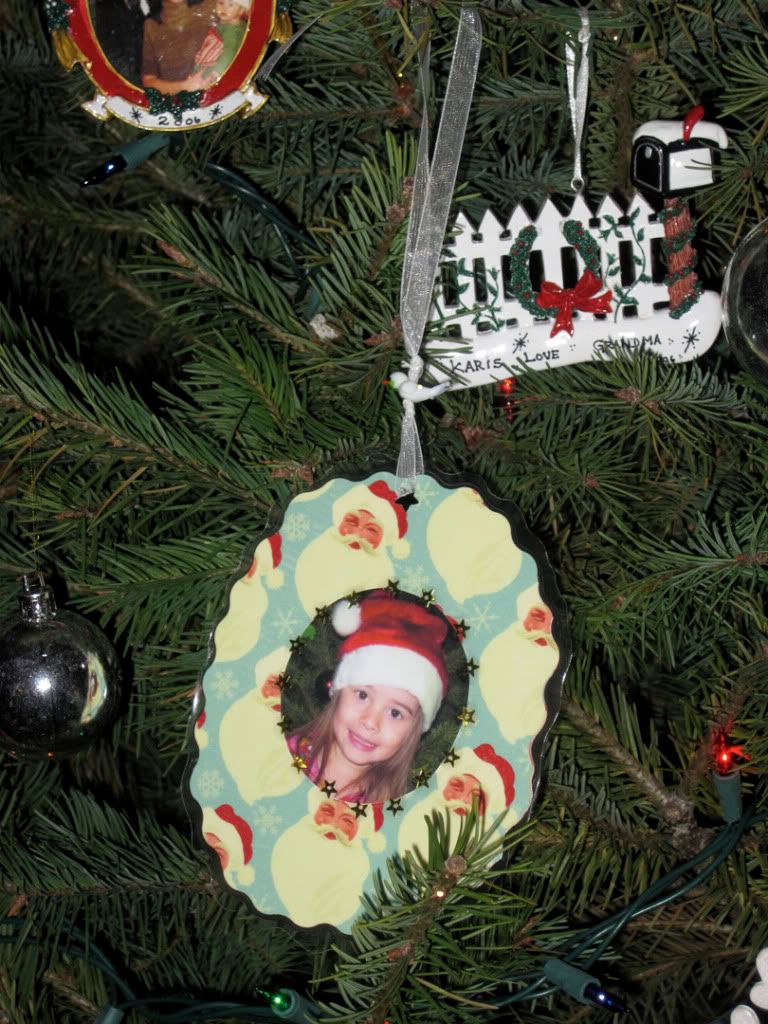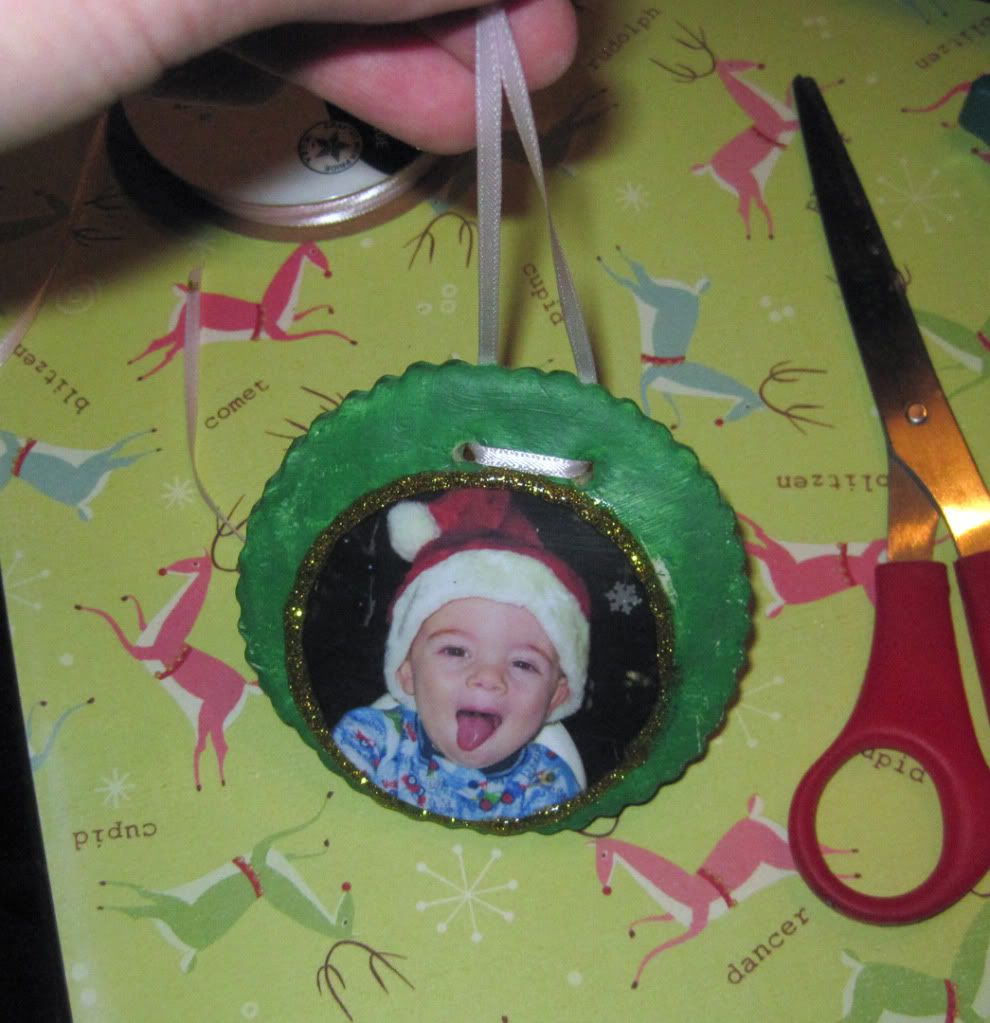 Here is a salt-dough ornament example.
They tend to be a bit lumpy and difficult to seal.