One of my favorite Christmas season memories from my early childhood is making salt-dough ornaments with my sisters and cousins. This can be a two part project. Part one is making the ornaments. Part two is painting them.
PART ONE:
The recipe is very simple:
4 cups flour
1 cup salt
1.5 cups hot water
2 tsp vegetable oil
Mix the flour and salt together. Add water and vegetable oil. Mix thoroughly. Work dough into a ball. Knead dough until it is smooth and pliable. If it's sticky, add more flour. If it's crumbly, add more water – drops at a time.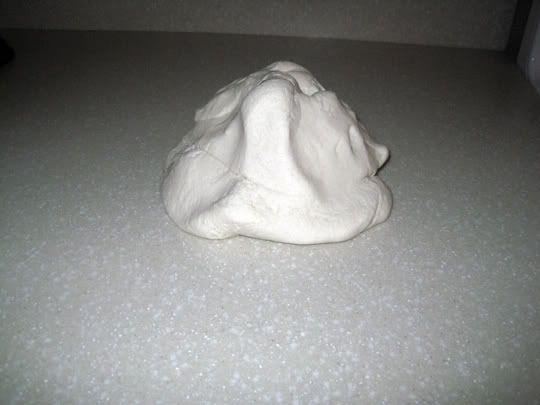 Roll dough out to 1/8″ thick. Cut dough into shapes with cookie cutters.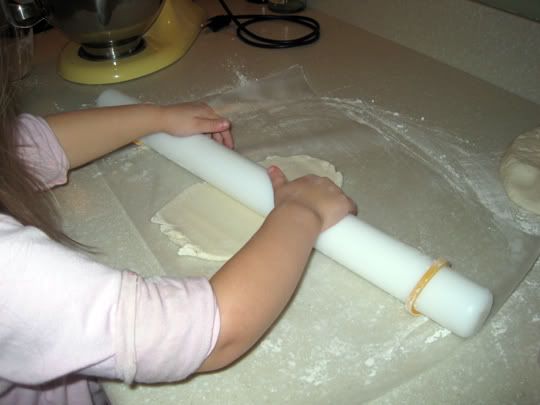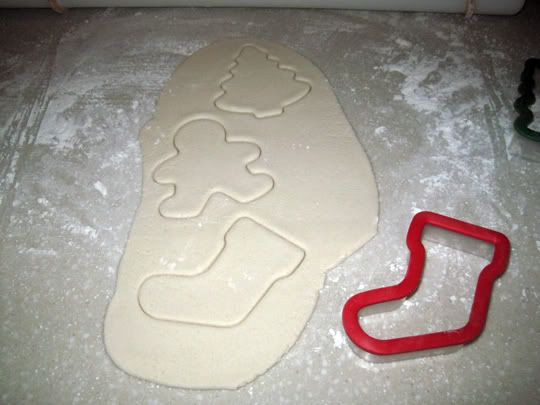 Use a straw to punch a small hole near the top. This is where you'll thread the string to hang the ornament.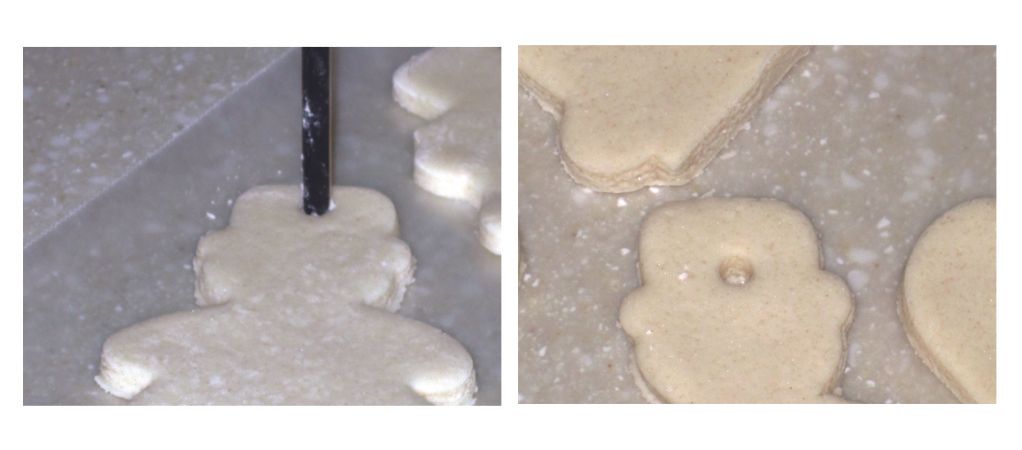 Bake at 350º for 25 minutes.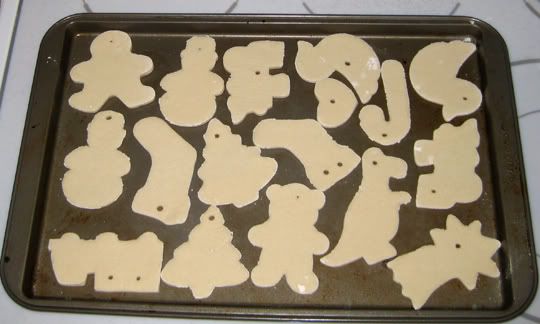 PART TWO:
When the ornaments have completely cooled, it's time to paint them. You can go as simple or as elaborate as you want.
Simple poster paint works great on these. You can also experiment with puff paints and glitter – go nuts.
When the paint has dried, seal the ornament with craft sealer or Mod-Podge®.
Thread a string through the hole and tie it into a loop.