This shit fucking rules! I got it from a  Mormon bitch , and you know my Mormon bitches know what's up when it comes to desserts, motherfuckers.
Grab this shit and get your cook on:
1 package of yellow cake mix

(reserve 1 cup for topping)
Straight up mix that shit together and press it into a greased 11 x 13 pan.
For the filling:
2 cups of canned pumpkin
2 eggs
2/3 cup of canned milk
1/2 cup brown sugar
1/2 teaspoon of ginger
1 1/2 teaspoon of cinnamon
mix that shit together with a mixer. If you do it by hand, do it like you mean it – really punish that son-of-a-bitch, and pour it over the cake mix in the pan, asshole.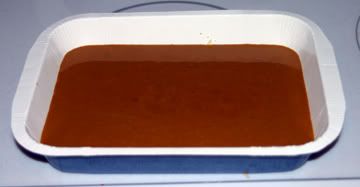 For the topping:
1 cup reserved cake mix
1/4 cup of sugar
1 teaspoon of cinnamon
1/4 cup butter
Cut that butter into the topping ingredients until crumbly. You might need to use a fork and really get all up in there! Fuck that shit up.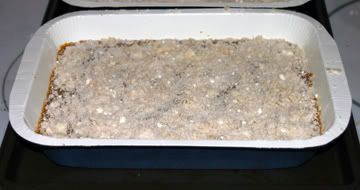 Spread those crumbles all over the top of that cake, then bake that shit for 50 to 60 fucking minutes at 350 motherfucking degrees.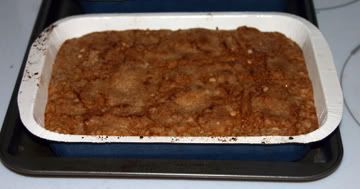 Serve it warm or serve it cold, but don't even THINK about serving this bitch up without whip cream!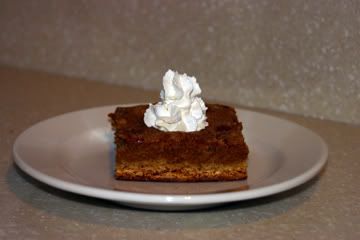 Now I just know all you assholes are gonna LOVE this. I usually make this dish for Thanksgiving and Christmas, but make it whenever the fuck you want, and if anybody has anything to say about it, tell them to go fuck themselves. Enjoy.