Who doesn't like toilet paper roll art? No one, THAT'S who.
Here's what you'll need: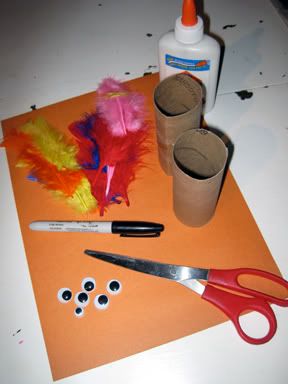 Toilet paper rolls
Feathers
Glue
Googlie eyes
Pen
Scissors
A small bit of construction paper
Draw this shape on your toilet paper roll. Be sure to draw up to the edge of the roll.
Cut around the shape, half way down the length of the roll. This can be a bit tricky. I find it works best if you use the tip of the scissors and make small cuts.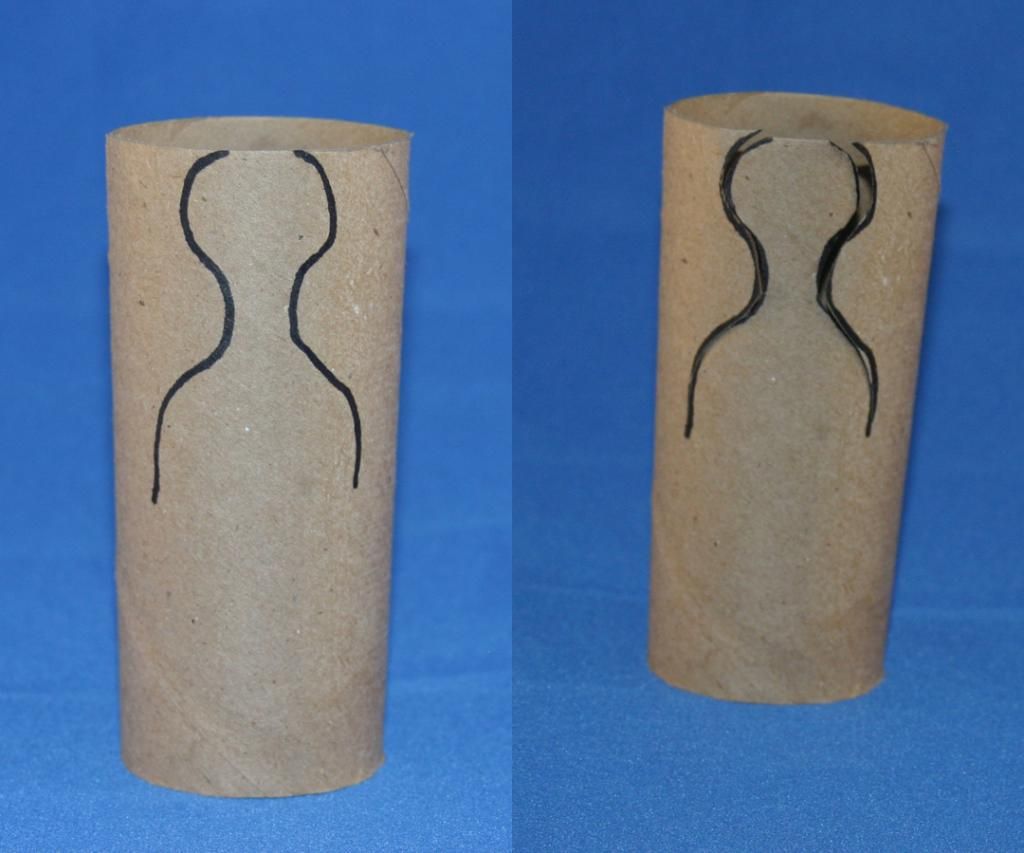 Next, cut a straight line about half way down, on each side of the roll. Bend down the resulting flaps. These are the wings.
Cut the rest of the roll into five equal strips.
Glue feathers to the five equal strips.
Finish off your turkey with googlie eyes, a construction paper beak, and any other details you might like.