We made  hand print turkeys today. You too can make adorable hand print turkeys to clutter the refrigerator with! Here's what you'll need: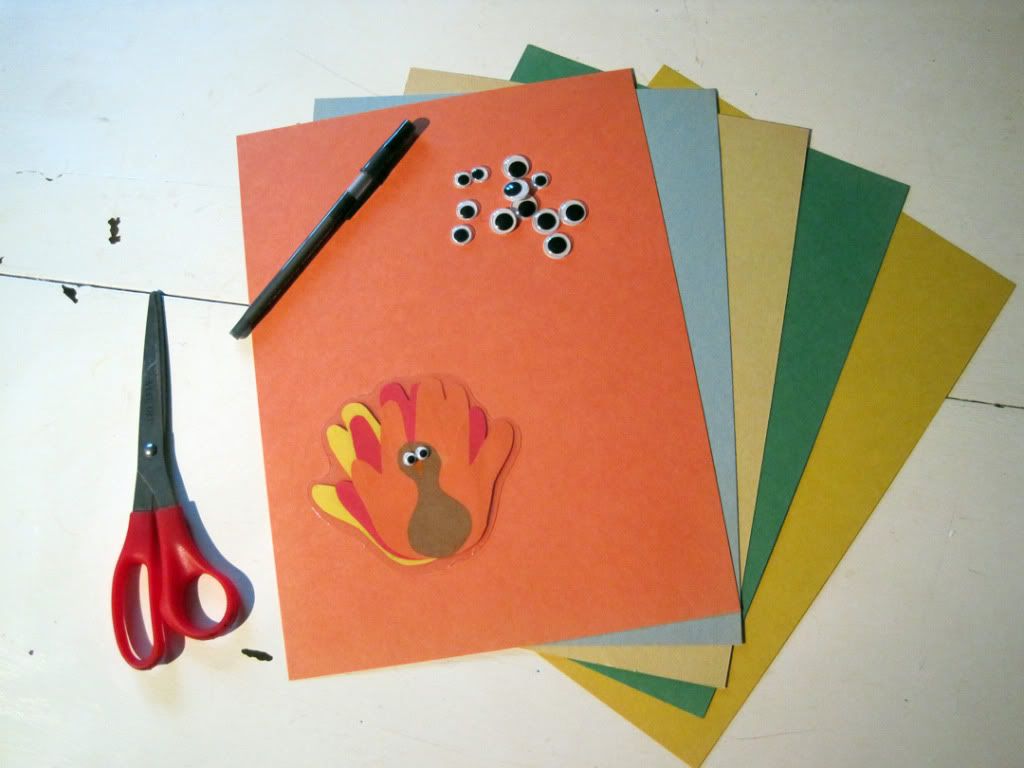 *Construction paper.
*Scissors.
*A pen or marker.
*Glue.
*Googlie eyes.
* A child's hand – preferably attached to a child you happen to be fond of.
Trace the child's hand on the construction paper.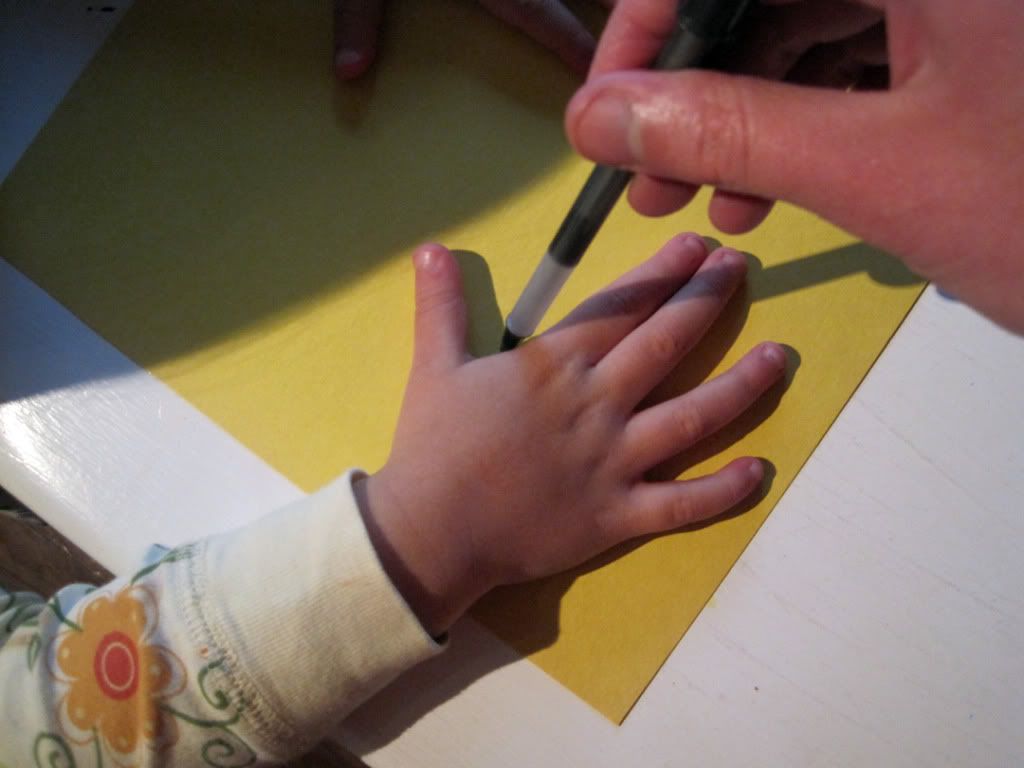 Stack two different colored papers behind the hand tracing. Cut out the hand.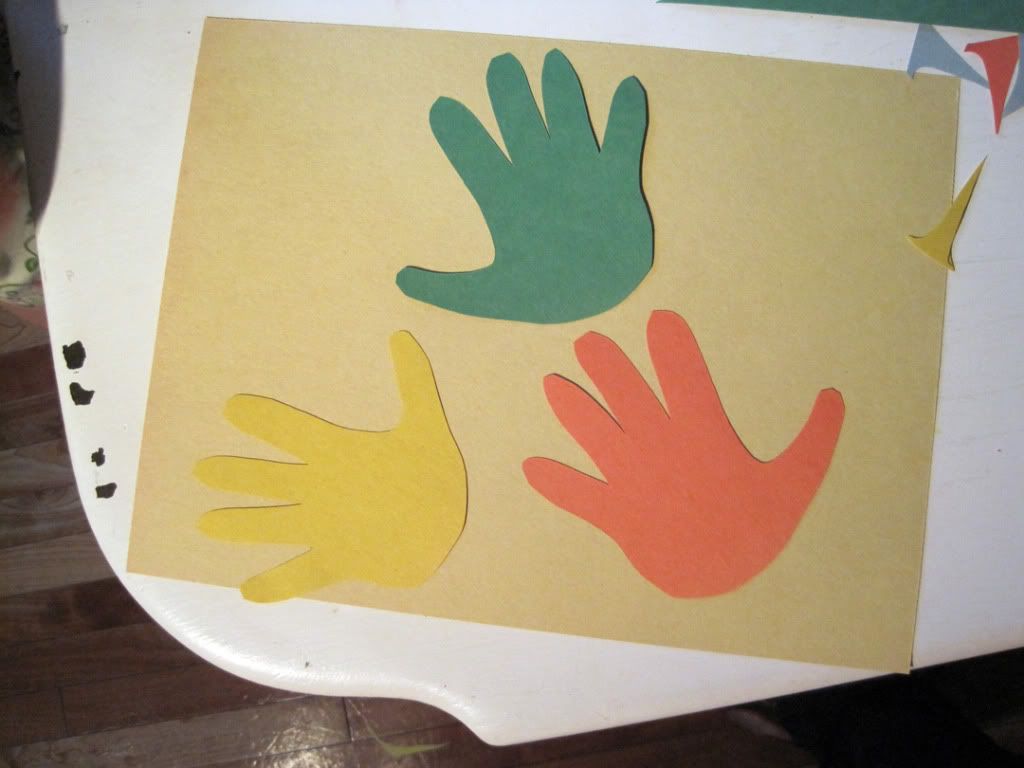 From a piece of brown construction paper, cut a shape that looks like a lopsided peanut. This will be the turkey's head and body.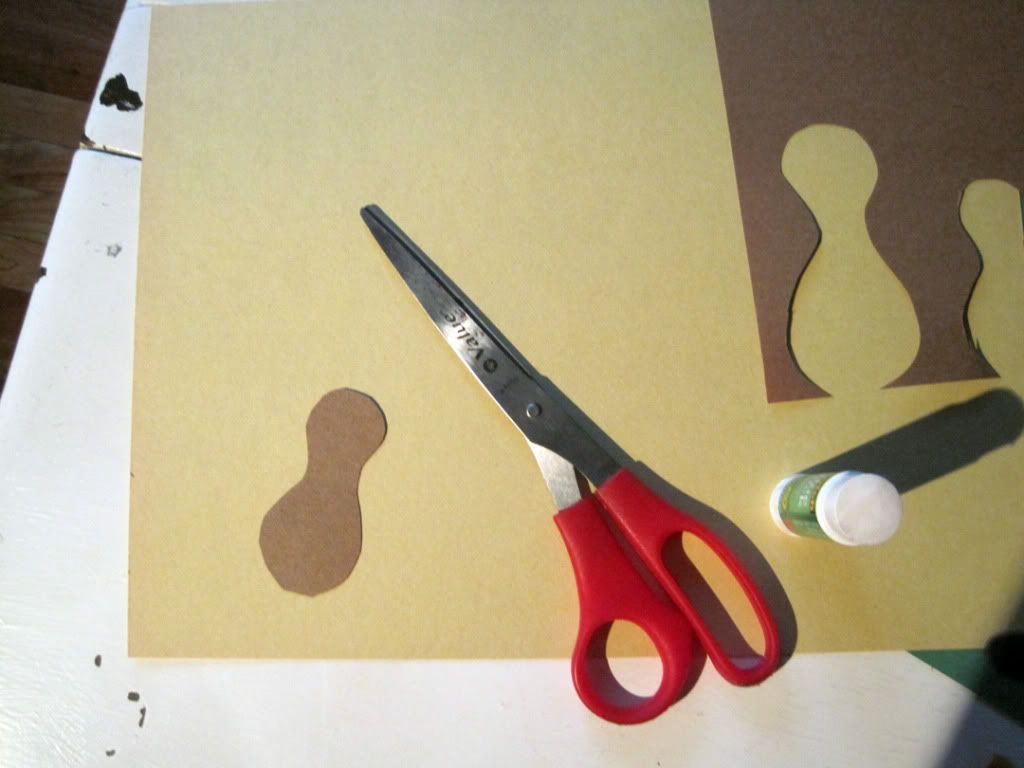 Glue the hands together slightly off set like a fan. Glue the turkey body on top of the hands. Add googlie eyes and a beak.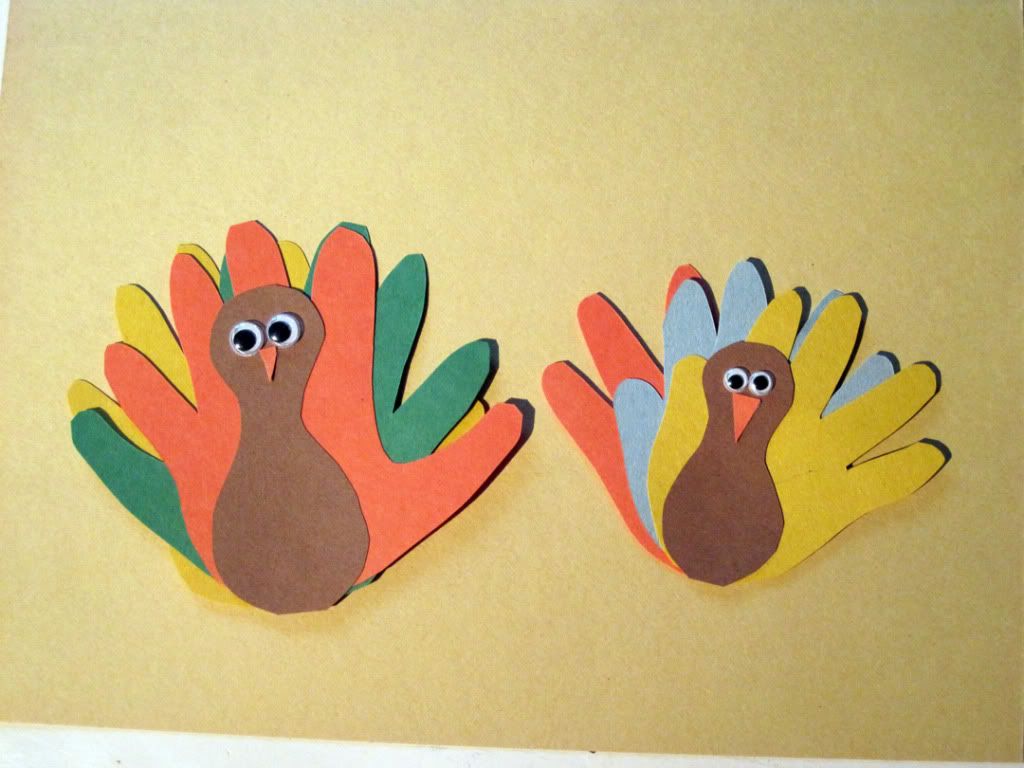 Ta-Da! Instant cuteness.
For a bit of variety you can make a family hand print turkey. Just trace every family member's hand and glue them together biggest to smallest.