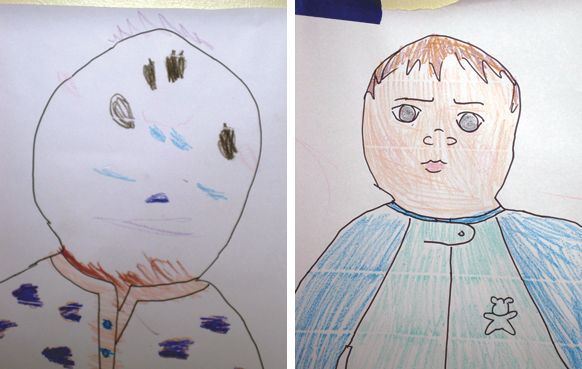 A very good likeness
Today's art project was a smashing success. We did the ol' trace-your-body-on-paper-and-color-it-in.
Karis was first, showing Brecken just how it's done. When it was time to trace Brecks, he lay very still on the paper with a solemn expression on his face.
When they were finished coloring their masterpieces, I taped their papers to the wall and attempted to get a picture of them standing beside their self-portraits. I didn't think I would be able to get Brecken to stand still. I was wrong!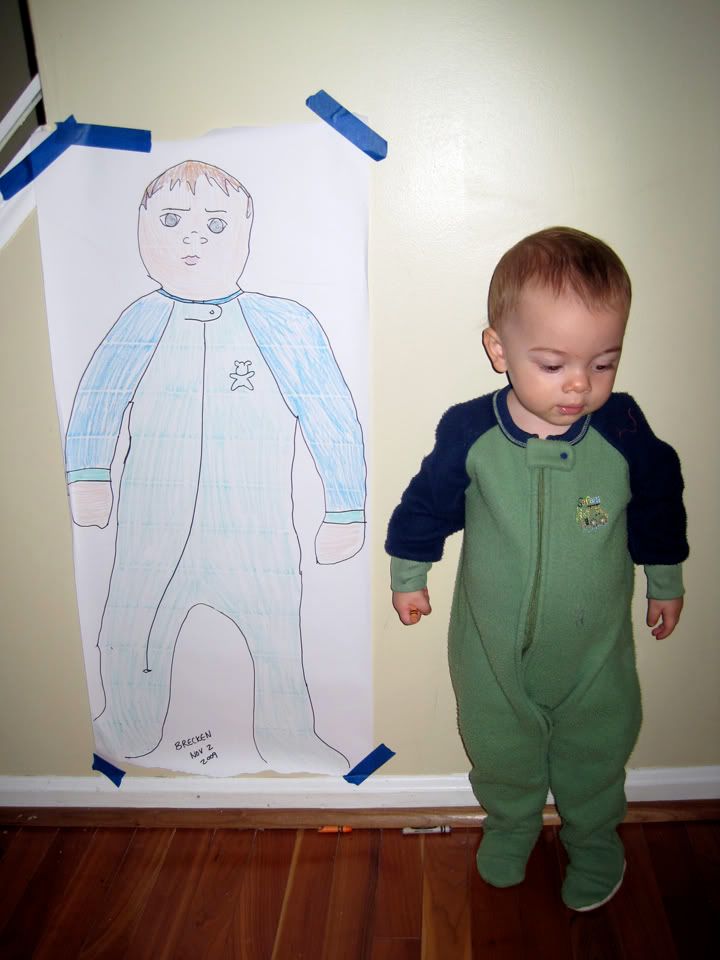 standing like he means it
Brecken took the whole standing still thing very seriously.

Every time he walked by his picture, he would back up against the wall and try to align himself with it.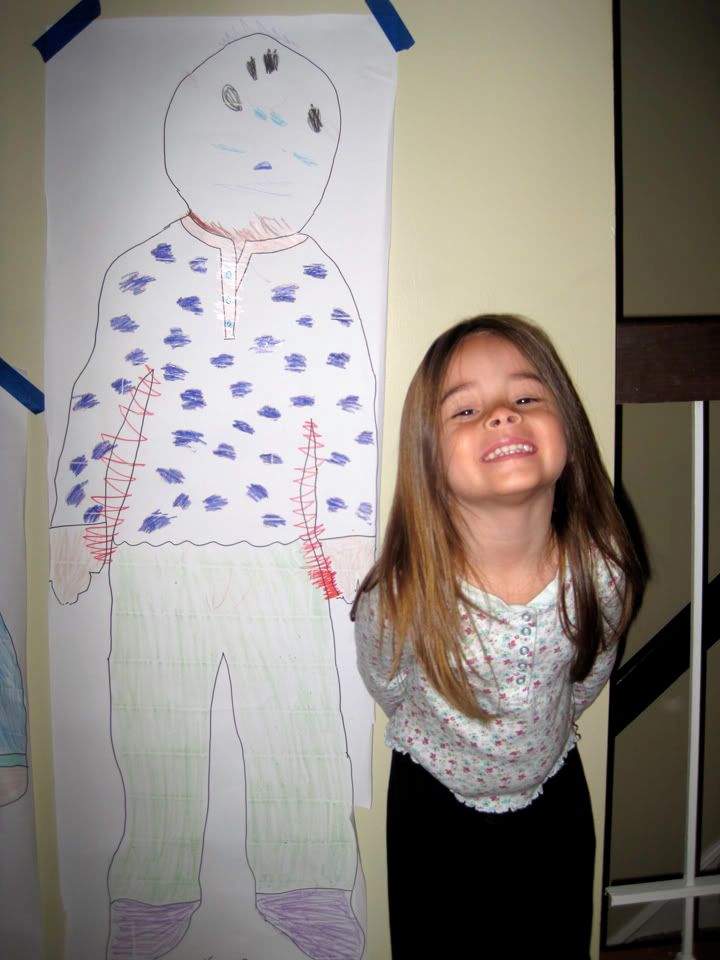 A very proud artist
Karis was thrilled with her self-portrait. She really enjoys tracing body parts. For those Dexter fans out there, here is her homage to The Ice Truck Killer: