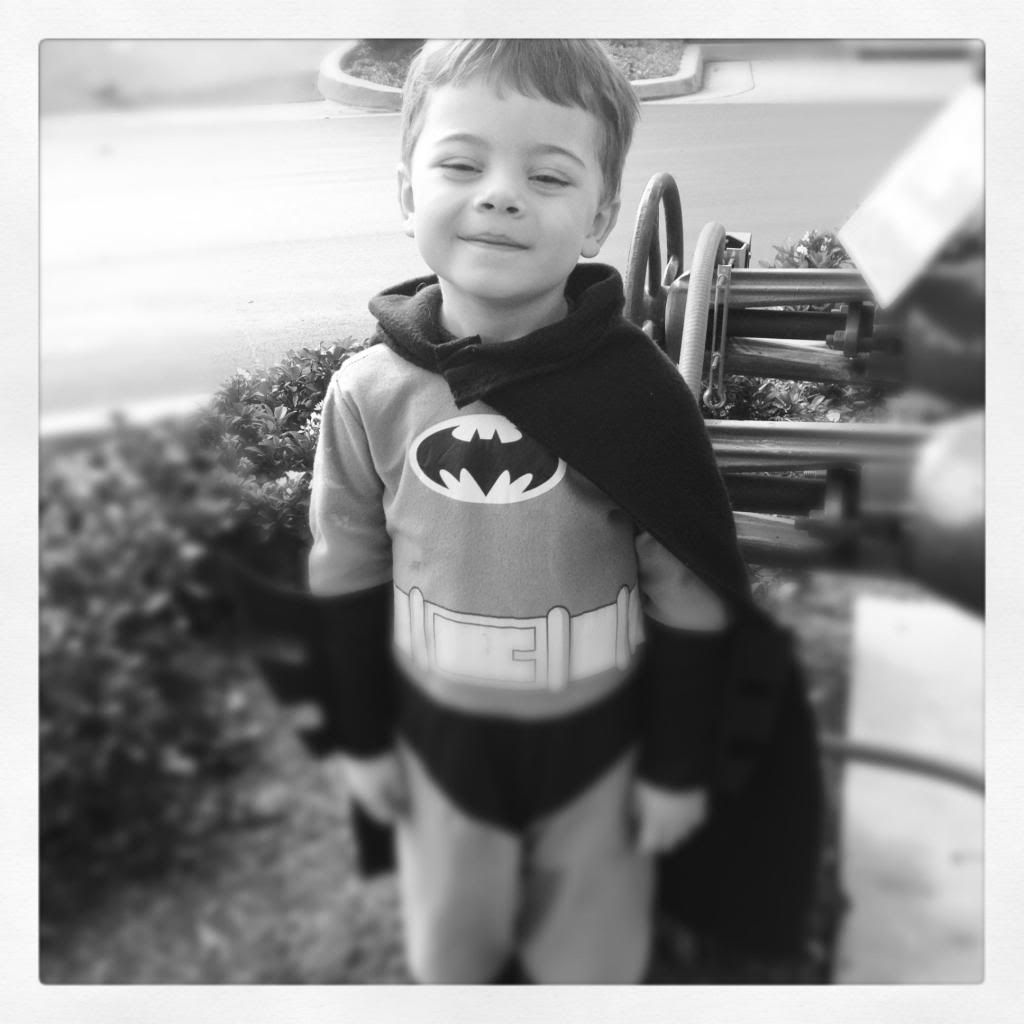 The following are Brecken quotes from the past year from my Facebook page. Not following me on Facebook? You're missing out! You can follow me by clicking this link and "liking" my page.
Brecken: Mom, why can't I understand when Tesla (our dog) talks? Is she speaking Spanish?
Brecken, while wrapped in a towel after his bath: "I'm a burrito. Come eat me! I'm the kind of burrito you like with all that yucky stuff." (Avocado and lettuce)
Brecken: "This fly keeps following me around. Now we're friends."
Me: You're a mischievous little imp!
Brecken: No I'm not!
Me: Then what are you?
Brecken: I'm a vegetarian!
Brecken, while holding up an imaginary torch: I'm the statue of delivery!
Me: Where do babies come from?
Brecken: Angels make them.
Me: Who told you that?
Brecken: Karis.
Me: How does she know?
Brecken: Because she's six, and she knows everything.
Lady: "What are you?"
Brecken: "I'm a wolf!"
Lady: "Oh no! Are you going to eat me?!"
Brecken: "No. I'm not a real wolf. I really just a little boy named Brecken."
Brecken is madly in love with the empress from The Never Ending Story. Madly. "I am going to marry her." He says dreamily from his perch on the couch.
Brecken, screeching at me with indignation: I WANT TO WATCH CARS 4!
Me, screeching back with equal fervor: IT DOESN'T EVEN EXIST!
Move over Slim Shady! Out of the blue last night Brecken started throwing down rhymes. He calls himself Baby Chants (Which is pretty fitting if you ask me.) and free styles based on objects he sees in the room around him. I'll try to get some footage for you to enjoy.
Just got back from a doctor apt in which I dropped a stink bomb riiight before the doctor came in. I planned to blame it on the kids when Brecken says loudly, "Who farted?!"
I shushed him and said, "Brecken, you're supposed to say 'exuse me'."