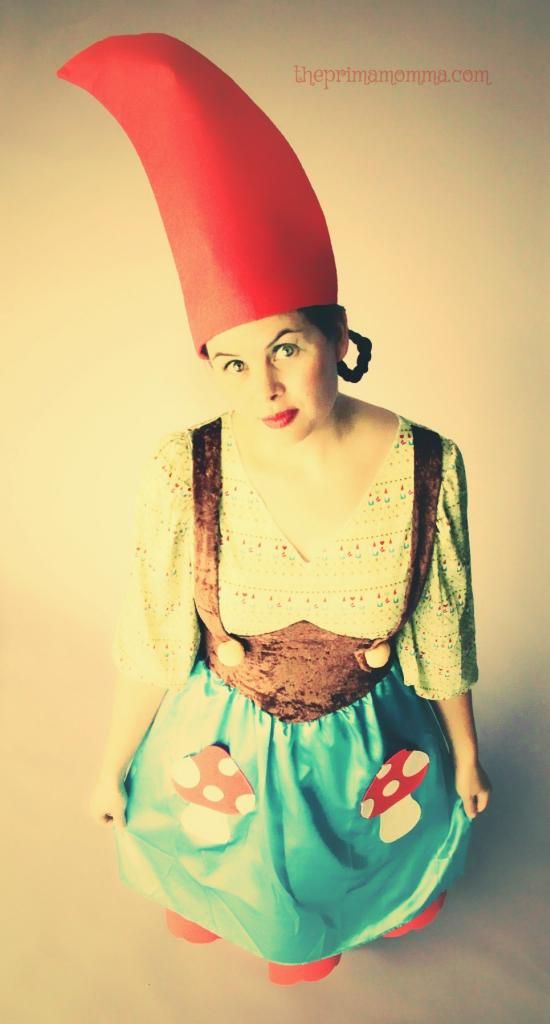 Much like Jack Skellington, I am a firm believer that there is plenty of room for Halloween at Christmas. Specifically, Halloween costumes! I fell in love with this little gnome costume so I decided to review it. That meant Jesse had to take pictures of me dressed like a gnome in the middle of December for no apparent reason.
Jesse: "Why are we doing this?"
Me: "What? Like I need a reason to dress up like a gnome?"
I had a lot of fun with filters on this particular photo shoot. I love how some of them look like old fashioned watercolor illustrations from the fifties.
See Dick. See Jane. See the gnome.
Surprisingly the super tall hat was the least annoying part of this costume. The costume came from Wholesale Halloween Costumes. (I'm just going to go ahead and get this other obligatory link out of the way: Party Ideas because throwing a random link to Pintrest Halloween boards seems totally relevant, right?) Anyway, back to the review:
As I mentioned earlier, I loved the look of this costume. It's adorable with its bright colors and mushroom pockets. Sadly, adorableness is the only thing this costume has going for it. I know better than to expect excellent quality when getting a costume like this, but the quality of this particular costume was quite poor. It came with a felt hat and felt shoe covers. The hat was wrinkled and had several creases in it, and the shoe covers were such a disaster I didn't even bother trying to make them work. It also came with matching leg warmers that kept sagging and falling down my legs.
The "petticoat" (I use that term very loosely) is a strange material similar to an industrial strength paper-towel. There's no way this costume would make it through a wash cycle – even on the most gentle setting, so consider it a one-time wearable. The main dress was a bit awkward too. I'm not busty by any stretch of the imagination, but it didn't  provide any room for The Girls to rest above the bodice. instead the bodice section kept creeping up, turning the puffball buttons into comical nipples.
I would recommend this costume for something like a quirky photo-shoot where you could tweak it and pull it into position for a quick picture, but I wouldn't wear it to a party or any public function because there's no way it would last through hours of abuse. (And by "abuse" I mean just walking around like a normal, sane person.) By the end of my ten-minute photo-shoot the paper-towel "petticoat" had already ceased to function. I spent the last few shots holding it in place like only a seasoned professional can do.
In the end, I love the pictures I got out of this review. Gnome is where the art is! (Sorry, I couldn't resist.)